TOP>Stock List>1979 model VOLVO 262C Bertone Coupe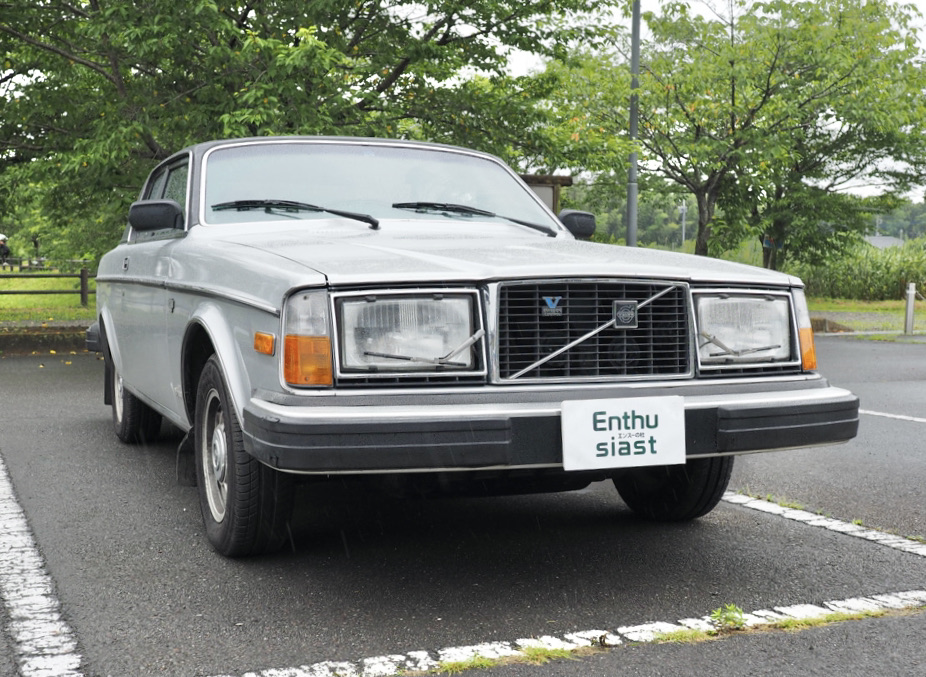 The detailed condition of the vehicle is described in each photo.
On the top slide, there are 50 attractive photos of the vehicle.
Click on a photo to see it with a description.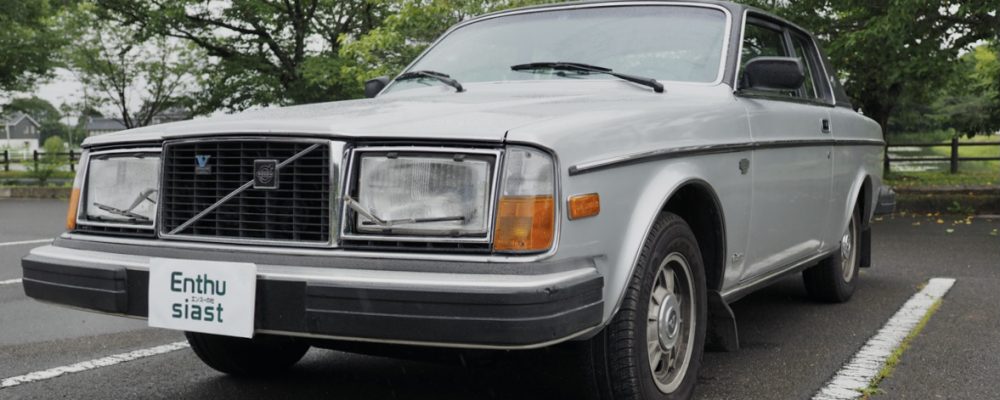 Swedish quality and Italian design Swedish quality and Italian design are fused together in the Carrozzeria, and Latin blood runs hot. Volvo's first high-end model "The Volvo 262C Bertone Coupe. A practical neo-classic car with a difference...!
"Luxury is not a necessity, but a practical high-end Volvo is a necessity for the world…"
From the very beginning, Volvo has been considered a very rational brand, with a great deal of confidence in its development approach, its pursuit of safety, and its practical durability….
The background behind the birth of the "Volvo 262C Bertone Coupe", a neo-classic that we are fortunate to be able to introduce to you today, is also a very interesting story that can tell you about the personality of this car.
Immediately after the iconic Volvo P1800 was discontinued in 1973, Volvo was left without a successor to its flagship model….
Per G. Ullenhammer, the CEO at the time, saw this as a problem and thought it was important to have a high-end model, a luxury coupe, especially for the United States, Volvo's largest export market.
Jan Wilsgaard, Volvo's chief designer at the time, created a sketch for the design of Volvo's new flagship luxury coupe. He took it to Italian designer Sergio Coggiola in Turin, Italy, who created the 262C's unique two-door coupe design with a lowered roofline.
The "hot rod formal" roofline was a hot topic of conversation…. The 262C, Volvo's first luxury coupe, was the result of a fusion of Swedish quality and Italian design in the Carrozzeria.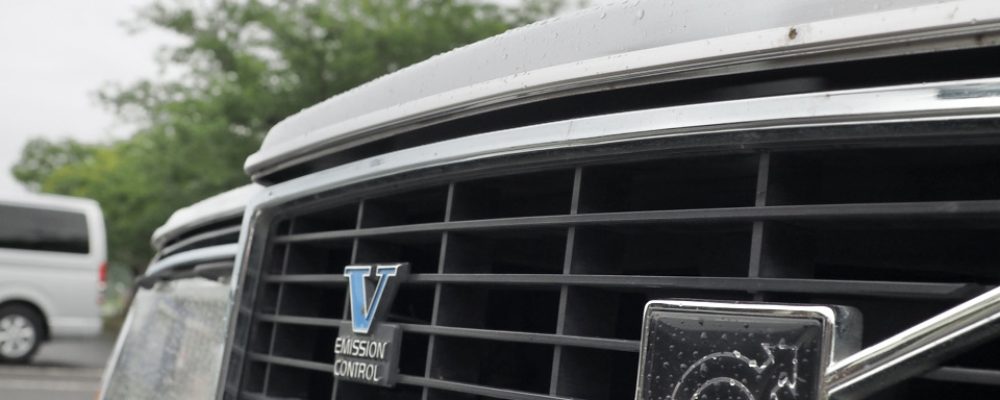 Very small lots, handmade in Bertone workshop The new flagship of Volvo... Volvo's new flagship... 262C Bertone Coupe
In the 1970s, Volvo was at the forefront of ideas to revolutionize factory operations, with CEO Per G. Ullenhammer constructing the world's first "Kalmar," a new assembly plant designed for production efficiency.
As is commonplace today, cars are moved from station to station to be assembled in a factory with a complete division of labor.
In the mid-1970s, a delegation of American industrialists led by Henry Ford II came to visit the plant.
However…
The project to "manufacture a small number of niche products" for Volvo's first luxury coupe, the Volvo 262C, did not fit in with the plans for the new Volvo plant.
As a result, the floor pans, fenders, mechanicals and drivetrain of the Volvo 262C were made in Sweden and then sent to the Bertone workshop in Italy for traditional hand assembly, bodywork and painting.
This is how the new flagship, Volvo's first high-end coupe, the 262C Bertone Coupe, was born, a masterpiece of Swedish quality with Italian blood flowing through its veins…!
This first high-end Volvo coupe was planned to be produced in a very small quantity, 800 units per year, mainly for a niche market in the U.S., but as it turned out, the number of units produced more than doubled, and 6,622 units were sold over a five-year period from 1977 to owners seeking Volvo's quality and sturdiness. In the five years from 1977, 6,622 cars were produced and loved by owners who wanted the quality and sturdiness of Volvo.
More than 40 years have passed since that time, and with only 6,622 units produced, the Volvo 262C Bertone Coupe has become an exclusive neo-classic in both name and reality. It has become a rare model that you can't find even if you look for it…you have to wait to meet it.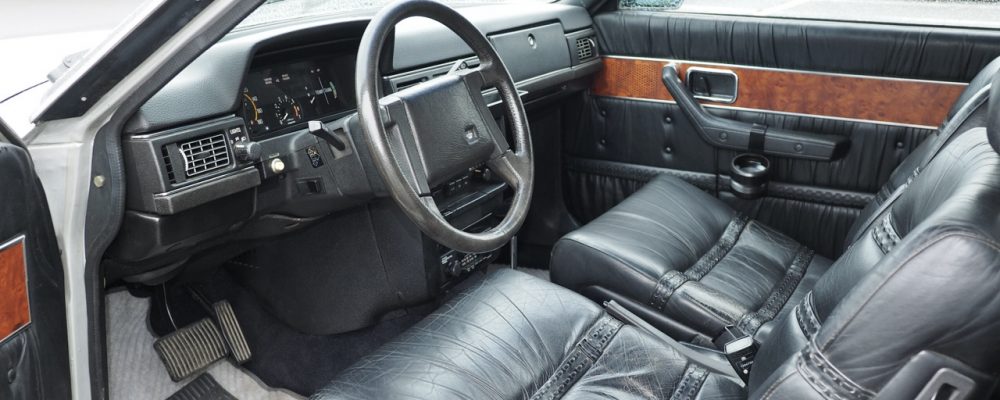 We inherited a unit in good condition and restored it. What is the story of the owner's hard work...!
The weather was a little rainy at the time of the photo shoot, although I had a chance to interview the car during the rainy season. The original Mystic Silver color with vinyl leather top standing chicly in front of my eyes was the quintessence of a practical Volvo.
The formal roof with its eye-catching vinyl leather top, together with the lowered ride height of nearly six centimeters and the thick C-pillars, greatly enhances the car's presence, and the resulting strongly sloped windshield and flat, compact rear and side glass are truly unique. The resulting sloping windshield and flat, compact rear and side glass are truly unique and speak quietly of the identity of this car….
This car was carefully kept by the owner, who was a past doctor. Even if you look at the black interior, which still retains a lot of the original color from that time, you can see how it was greatly upgraded with Italian materials and taste as Volvo's first luxury coupe….
Pleated leather, as soft and gentle to the human skin as a fine Italian glove, is used throughout the interior space, including the ergonomically designed seats, door panels, grab handles, recessed sun visors, and headliner, creating a truly wonderfully rich atmosphere….
The wood color looks great as an accent color against the black leather…. The door panels, which have a unique design and are handmade in a craftsman's workshop, are made of elm wood.
The owner of this 262C is a doctor who is very knowledgeable about classic French and German cars and enjoys them with a high level of sensitivity. This 262C was owned for a long time by a doctor who knew him, but when he was too old to drive it, he gave it to him a few years ago.
At that time, the car had been stored in a garage and had not been driven for a while, so he asked a trusted local factory to restore it as a car for daily use.
Although the car was in good condition, the following are the items that had to be restored before the car could be put back into operation.
Removing and installing the driver's and passenger's seat louvers and foot up covers
Removal and installation of glove box
Removal and installation of audio system and audio cover
Removing and installing the center panel switch and assembly
Removal of heater valve wires
Remove and install climate control
Removing and installing center louver, dashboard and dash assembly
Removal and installation of evaporator, heater core, blower motor, fan
Case disassembly and removal
Disassemble and clean evaporator
Remove and clean air conditioner exhaust pan
Remove and replace air conditioner belt
Air conditioner compressor removal and internal cleaning
Air conditioner gas replacement for R134a
Custom-made heater core Harrison, overhaul upper and lower tank pipe
Radiator upper and lower hose removal and replacement
Radiator cleaning
Engine cylinder block internal cleaning
Hose band replacement, coolant replacement
Rear brake caliper removal and overhaul
Cylinder honing
Brake pad replacement
New fuel tank replacement
Fuel gauge unit replacement
Fuel lift pump and main pump replaced
Filter and hose replacement
All O-rings replaced
AT transmission inspection and repair
Oil pan removal
Transmission oil replacement
Replacement of all packings
Battery replacement
All oil and grease replaced…etc.
(*This is a general description. A detailed record will be provided.
After the above restoration was completed, the car was finally ready to run, but the next challenge was coming….
However, the next challenge came…. We asked a specialist company in Tokyo, with whom we have a relationship for repairing other French cars, to restore the roof.
At the same time, the entire body was painted except for the vinyl leather top.
At the time of the last inspection, the cooling system, power steering, and shift linkage bushings were also replaced.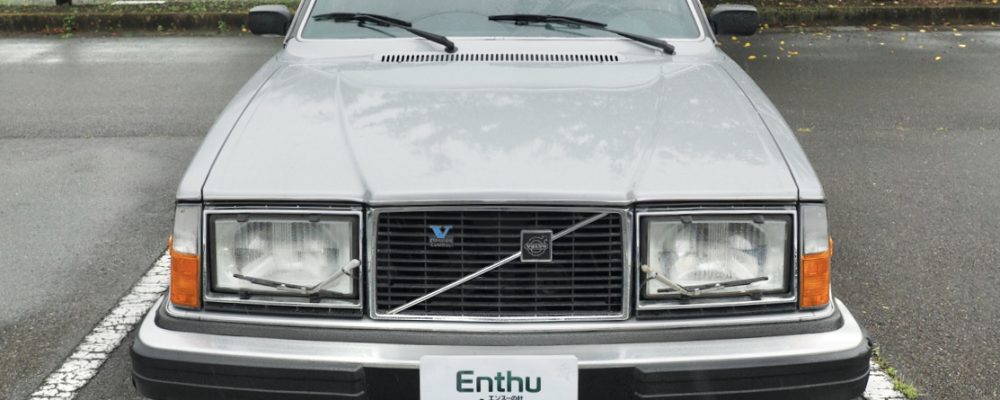 Courtesy of the owner, I was in the passenger seat. This survivor of history is truly a deep... I was able to enjoy the practical and The owner kindly allowed me to sit in the passenger seat and enjoy the rich, practical and tasteful driving experience of this historical survivor....
The Volvo 262C Bertone Coupe, with its dry exhaust note and Latin blood, is equipped with a powerful special engine that only a flagship model can offer. The 262C is powered by the PRV B27F OHV V6 engine, which was jointly developed by Peugeot, Renault, and Volvo. This unit is a 4 main bearing engine with a displacement of 2.7 liters, a bore x stroke of 3.46 x 2.87 inches, and a compression ratio of 8.2:1. Through a Borg-Warner 3-speed automatic transmission with a hydraulic torque converter, this neo-classic car is a truly rich and agile cruiser that can be driven on modern roads.
The large stroke of the transmission makes for a very supple ride, and the owner says that it has a suppleness similar to that of a Citroen hydro, unlike the stiff legs of today's Volvo. The driver's view, even with the left-hand drive, allows for easy everyday use, and the owner spoke enthusiastically about how wonderful it is to drive this car and get the most out of it…!
With spacious seats and a suspension that has a large stroke and good road-following performance, the finished 262C
The 262C is very comfortable to ride, and the driver loves the fact that he can relax and not get tired even on long distances. The 2.7L OHV engine is not particularly fast, but it's not a problem in modern traffic conditions, and when you get up to speed, you can enjoy a great driving experience. It's not that it's particularly fast, but it's not a problem at all under modern traffic conditions, and when you get up to speed you can enjoy a great drive.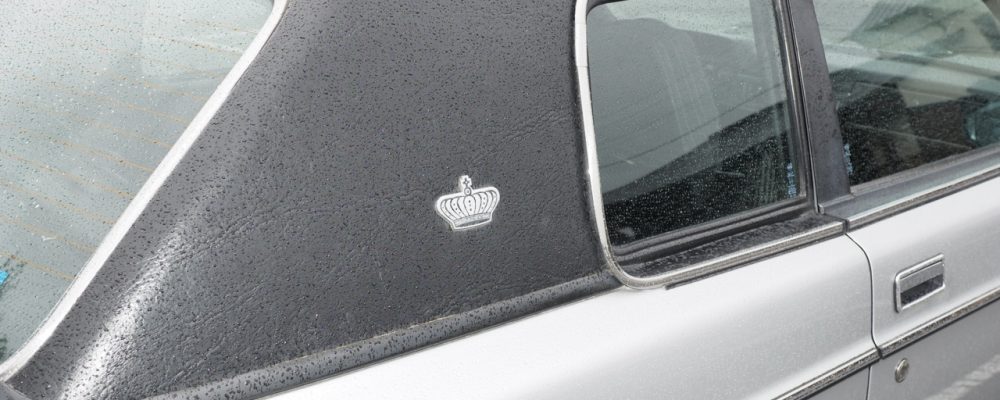 I can't thank the owner enough for allowing me to have the exciting experience of interviewing, researching, and writing about a famous car that is full of deep taste and taste for adults…. Through the owner's way of dealing with the car, I felt that it is very interesting to drive a well-restored and tasty car for daily use.
Although he enjoyed the process of restoration and enjoyed the finished car, he needed to sort out the car in his garage, which had increased too much, so he asked us to sell it this time.
This is a rare neo-classic that has been restored from a well-preserved unit to a point where it can be enjoyed to the fullest.
A rare neo-classic…. How about tasting the essence of a Volvo with Latin blood flowing through it, which is different in both taste and style?
Please come and see it. We're sure you'll have a wonderful time talking with the knowledgeable owner who shares the same sensibilities….

This very nice "1979 Volvo 262C Bertone Coupe" is currently in Ibaraki Prefecture.
As this is a private sale, there is no consumption tax or other fees, but we do ask that you pay the monthly car tax and recycling deposit. Please make your own arrangements for land transportation.
The vehicles on this site are privately owned and are listed as FOR SALE after being interviewed at the request of the owner.
The content of the article is based on the owner's comments and what the author saw and heard during the interview time of about 3 hours, so it may not be 100% accurate description of the actual condition of the car, and the content of the article is not all backed up by this site. Please note that comments on the condition of the car are based on the conditions at the time of the interview and the subjective view of the person in charge of the interview, and may differ from the photos and articles after a period of time has passed.
Please contact us if you have any questions about the vehicle or if you would like to check the vehicle. If you have any questions about the vehicle, please contact us from the bottom of this page. Please note that this is a private transaction, so in order to prevent people from getting cold feet, we only allow people who are considering buying to check out the vehicle.
The content of this article is based on the owner's comments. The content of the above article is based on the owner's comments and has not been verified by this website regarding maintenance history, restoration history, etc.
40836 Mile
Indicated at the time of acquisition (unknown)