TOP>Stock List>2006 model TDCARS TD2000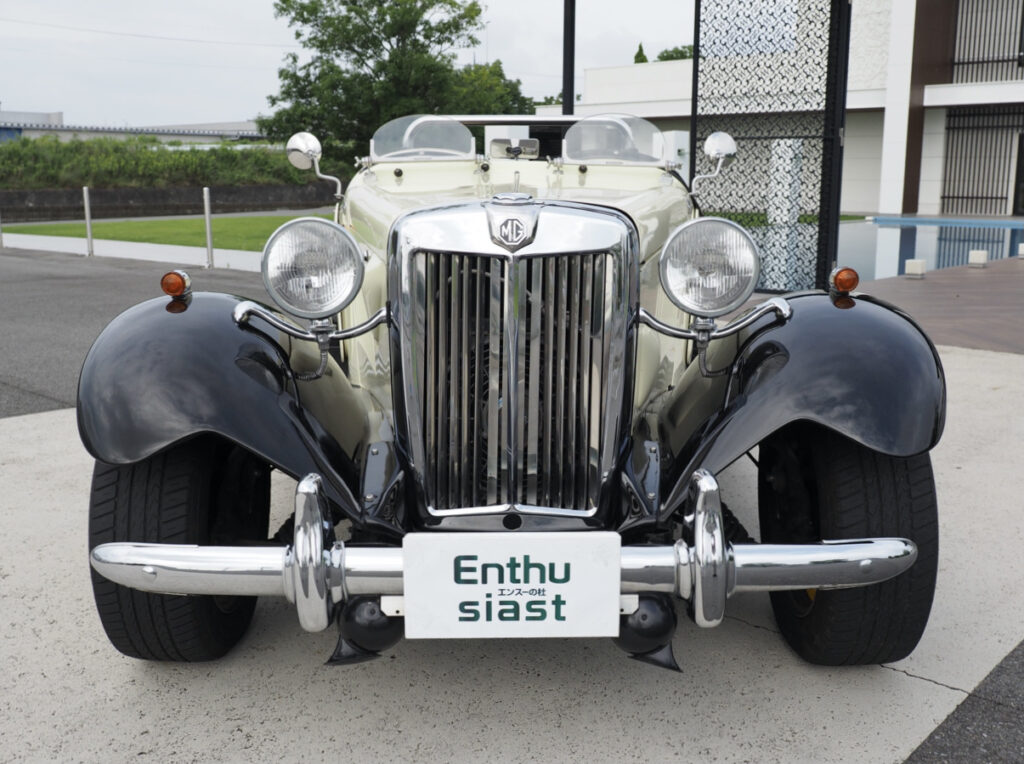 The detailed condition of the vehicle is described in each photo.
On the top slide, there are 50 attractive photos of the vehicle.
Click on a photo to see it with a description.
A classic style car "The dream of driving a classic style car day in and day out without any worries"... The production hardware and jigs for the famous MG-TD traveled from England to America... And then the dream of Australia, and then all over the world...? It was an eye-opening experience... The TD2000 is a super classic full of charm that will change your life forever!
It was in October 2004 that Mitsuoka Motors announced that it would be importing and selling the TD2000, a reproduction of the 1950s British open two-seater sports car MG-TD, to a Malaysian company.
The TD2000 is a lightweight FRP reproduction of the classic MG-TD exterior, with dignified and high quality interior details handcrafted in a former British factory, and in order to achieve a more modern driving experience, the engine is Toyota's "3S-FE type" 2.0 liter DOHC 16 valve engine (the same engine used in the ST202 Celica). The engine is Toyota's 3S-FE 2 liter DOHC 16 valve engine (130ps, 18.4kgm) that was also used in the ST202 Celica. The lightweight body was stoically pushed out from the rear-wheel drive, and at the same time, safety measures were taken with great care. The frame was renewed into a box shape, and side impact beams were incorporated in the doors. In addition, ventilated disc brakes with drilled rotors on both front and rear were installed to provide a sensational driving experience that is unimaginable from its classic appearance. This is a factory production car.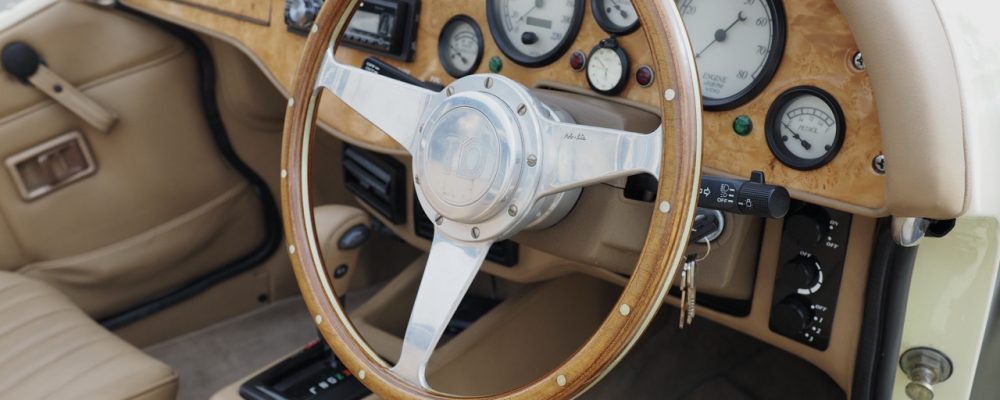 It's a real eye opener...!
You'll see what I mean when you ride it…!
The sense of craftsmanship that sets it apart from fragile replicas is a real eye-opener…! It's a real eye-opener…!
The Super Seven, a synonym for the British light weight car, was equipped with a highly reliable Japanese 4-cylinder DOHC engine to achieve a different level of driving performance.
It is truly a "fun without logic" sports car for adults!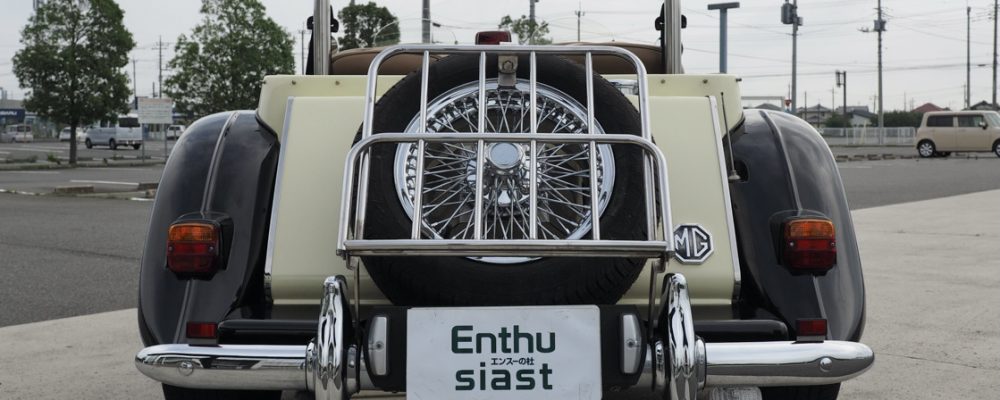 I want to take the classic MG-TD I'd like to ride it day in and day out without a care in the world...! Mr. Ross Marshall, an Austrian businessman Austrian businessman Ross Marshall's endless dream come true...!
Since 2004, Mitsuoka Motors has been delivering the TD-2000 to the domestic market, and it is generally known as a Malaysian-made model, but if you dig deeper, you will find a deep development story of a man who is full of MG love and passion….
TD Cars, the overseas production base of the TD-2000, was established in Malaysia in 1998, but it was actually invented by an Australian businessman and car dealer, Mr. Ross Marshall, in 1986, 12 years before that.
Mr. Ross Marshall, a great admirer of classic British MGs, chose the 1952 MG-TD, which was a big seller in North America, as the basis for his project, out of the 30,000 MGs that were produced between 1949 and 1953, and became very popular after World War II when officers stationed in Europe brought them back to their home countries. He chose the 1952 MG-TD as the basis for his project, and was eager to create a reproduction car with modern upgrades….
In fact, many years earlier, all of the valuable original MG-TD hardware and tools had been sold to a small, unnamed company in Oregon, USA, which sold them only in the US as kit cars, including Chevy and VW engines….
Ross Marshall went to the US to negotiate with the manufacturer and made a grand plan to sell 12,000 factory production cars a year worldwide, importing all the production hardware and tools to his homeland of Australia….
This is how Ross Marshall's "Project for the Love of the MG-TD" began….
The "modern MG-TD, which can be safely ridden day in and day out without any worries" produced by Ross Marshall's Australian factory has been very well received by some enthusiasts in Europe and North America as a safe, fast, and maintenance-free classic sports car. Unfortunately, it did not reach his goal of selling a whopping 12,000 units a year worldwide….
In 1998, a group of his close associates in Australia and a businessman in Malaysia decided to buy Ross Marshall's company.
They chose Malaysia as their production base, just as the country was recovering from the Asian financial crisis of 1997. In the new young and dynamic production base, the new management moved Ross Marshall's dream once again…. In 2004, Mitsuoka Motor Co.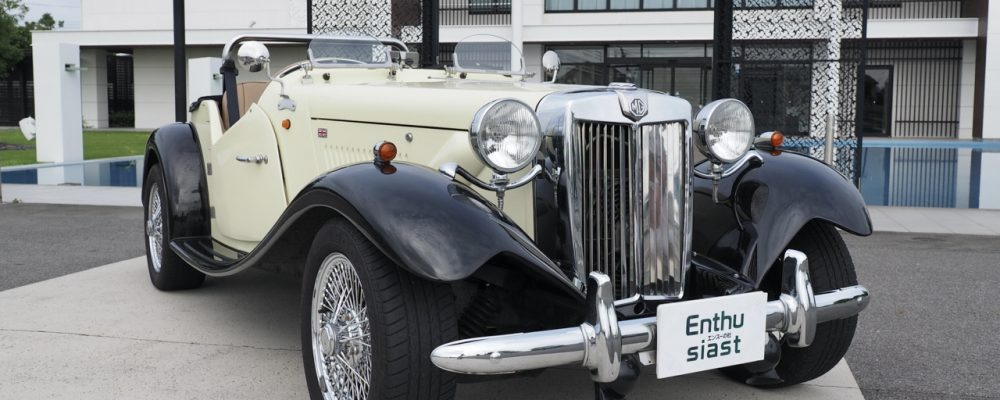 Rolls-Royce, Bentley, and classic Porsche. Classic car collector owners love replicas... What is it about replicas that classic car collector owners love so much?
The TD2000 that we are going to introduce here, the graceful Blacklands racing screen catches our attention first….
Lower height, wider width…! It sublimates the classic image of this car into a more aggressive, visually a little bit abstruse, "attractive vehicle", and once you get in, it easily takes you to an extraordinary place…! It stands in front of me with such a wonderful appearance….
The owner is a collector of famous Klassic cars. He has owned three TD2000s in the past, but he says that they have a "wonderful casual appeal" that cannot be experienced with the real thing…!
We started our interview early in the morning to avoid shooting during the strong summer sunshine. The owner of the TD2000 was very gracious and said, "Since you're going to write about it, feel free to ride it! He entrusted this TD2000 to me…!
It was still cool, and there were hardly any cars on the main road… and we enjoyed it to the fullest!
The Brooklands racing screen.
The Brooklands racing screen is a classic screen used on Super 7s and Morgans. I had installed this screen on my Super Seven, and although it is a small screen, it has a great emotional effect on the car. It gives the car a nice classical look without any logic…! (*See the 49th photo at the end of this report…all original screens and tops are included!
(* See the 49th photo at the end of this book……all original screens and covers are included! This unique feeling of the driver turning from behind the car is still very much alive…! It's really classic and fun….
The layout is just like the classic MG-TD, the seating position is normal in a good way, no blind spots at all front to back, left to right…! From a clear driving position, you can freely control this classic appearing car with the opposite appeal…!
On the other side of the slender and slender Motolita wood steering wheel, the light-toned walnut panel enhances the car's quality, and the classic crash pad shape, with its large curvature like the MG-TD, reminds us of the important fact that we are driving a car with a classic shape! …!
All classic cars have some sort of "ritual" to start the engine, more or less…
There is none…
When you twist the ignition key, the engine starts cranking, which is familiar to all Japanese people…!
The slightly nostalgic Toyota "3S-FE" 2-liter DOHC 16-valve engine with a boosted mid-range air intake sounds like it's running with a great sense of stability.
Blip it a little and you can feel the lightweight FRP body shaking in the direction of the axis of rotation! To enjoy this TD2000 in the open air, it has a really nice exhaust note with just the right amount of adult volume…. Enjoying such a manly sound and looking at the rich classic design through the racing screen from the cockpit is truly exceptional!
And then…!
When you start driving…! The time will soon come…!
The combination of the lightweight FRP body weighing less than 1 ton and the high-revving 3S-FE 2-liter DOHC 16-valve engine pumping out 130 horsepower at its peak… through the Toyota automatic transmission, this "richly sculpted classic vehicle" instantly…! I can't help but think, "I see…! You can't help but think, "I see! I'm sure everyone who rides one of these will feel that "I get it…! The TD2000 definitely has it all!
Ross Marshall's endless dream of taking the classic MG-TD and making it modern, fast, safe, and flexible…
It's not difficult at all! It's a very cool, no-nonsense, no-nonsense, no-nonsense, fun experience…!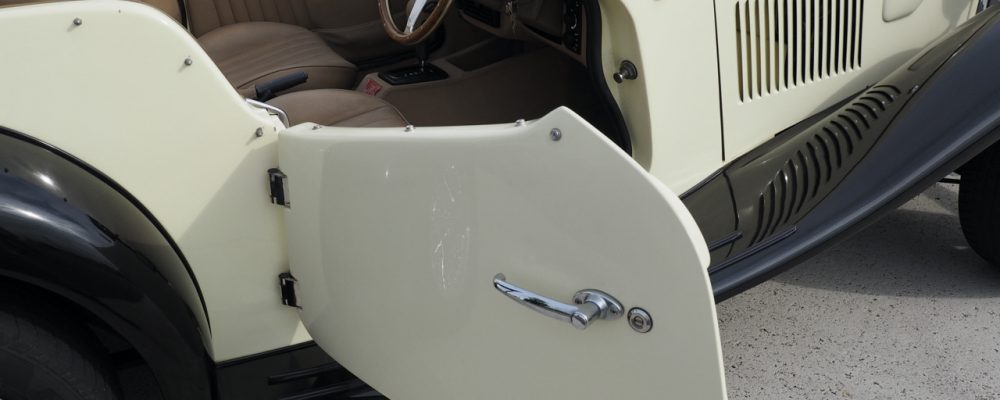 "Isn't this fun!
That's what the owner said to me the moment I got out of the car.
Even though he has a real Porsche 356, his daily driver is Intermechanika Roadster, and even though he has a superb MGA lined up in his garage, his daily driver is TD2000. The owner of the TD2000 is enjoying the extraordinary life.
"He wants not only classic car lovers but also young people with AT-only cars and women with no experience of classic cars to enjoy this kind of casual fun," he said, requesting us to sell the car even though he enjoys it every day.
There are no problems with the car at this time, and it is in good condition as you can see in the photos and videos.
As mentioned in the description, the original screen and top are all in place, and of course it is possible to restore the normal screen. As mentioned in the description, all of the original screens and tops are in place and can of course be returned to normal. The headrests have been removed for the owner's preference, but are of course included.
"Ross Marshall's dream was to create a classic style bike that could be ridden day in and day out with no worries.
The TD2000 is a super classic that will change your life forever…"
This is the car that we want to pass on to those who understand these thoughts.

This wonderful 2006 TD CARS TD2000 is currently located in Gunma Prefecture.
As this is a private sale, there will be no consumption tax or other fees, but we do ask that you pay the monthly automobile tax and recycling deposit. Please make your own arrangements for land transportation.
(For inquiries)
The vehicles on this page were posted on Ensu-no-Mori, an information site for private car sales. Ensu-no-Mori is not a car dealership, but an advertising agency, and the vehicles on this page are privately owned ones that we have interviewed at the request of the owners and posted as FOR SALE.
The contents of the article are made by the author based on the owner's comments and what he saw and heard during the interview time of about 3 hours, so it may not be 100% accurate description of the actual condition of the car, and the contents of the article are not all backed up by Enthusiast. Please note that comments on the condition of the vehicle are based on the conditions at the time of the interview and the subjective opinion of the person in charge of the interview, and may differ from the photos or article after a period of time has passed.
Please contact us from the bottom of this page if you have any questions about the vehicles listed on this site. Please note that this is a private transaction, so in order to prevent people from getting cold feet, we only allow people who are considering buying the vehicle to check it out.
The content of the above article is based on the owner's comments. The above article is based on the owner's comments and has not been verified by Enthusiast Forest regarding maintenance and repair history.

12179 Mile
Indicated at the time of acquisition (unknown)