TOP>Stock List>2003 model Mercedes-Benz C215 CL500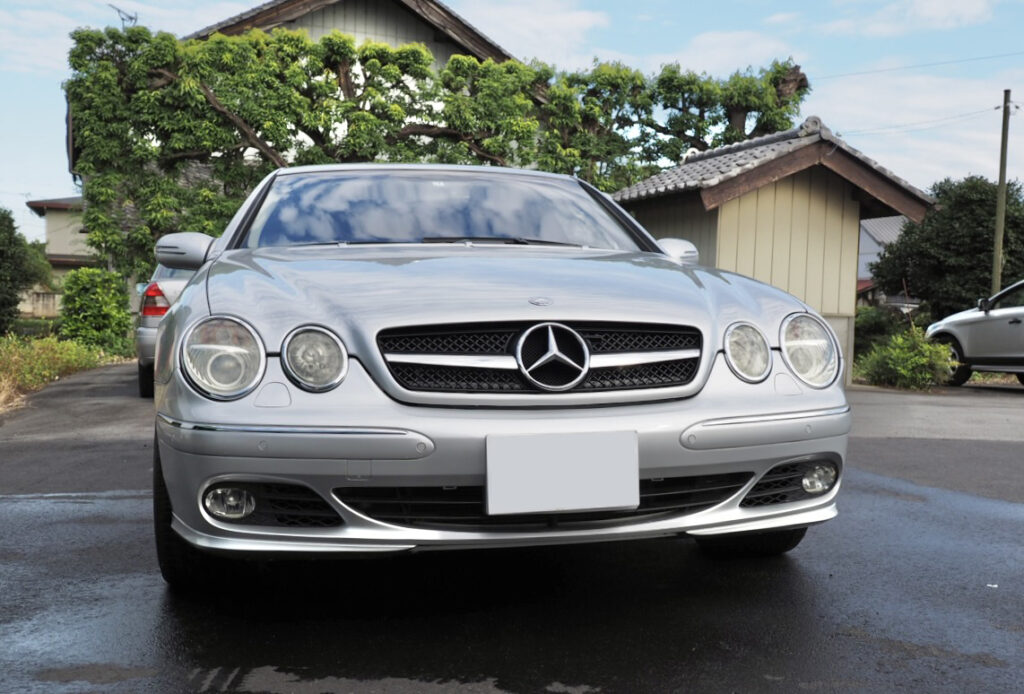 The detailed condition of the vehicle is described in each photo.
On the top slide, there are 50 attractive photos of the vehicle.
Click on a photo to see it with a description.
You can drive a car for 1/5 of the price of a new car...! This is true luxury...! A superbly balanced neo-classic. You'll be shaken to your core by this superbly balanced, rich and flowing coupe...!
I'm sure I'm not the only one who feels that the performance of cars with internal combustion engines that are controlled by humans has come to a point where it has reached its limits…. As we approach a major turning point, we are reminded that many of the great cars born in the millennium have evolved more than enough performance and have a deep sense of "tasteful enjoyment" that will never fade….
If we take the original performance and quality as the "product value," then the fact that they are priced only by the "exchange value" in the market is obviously a "great chance to enjoy genuine luxury…" If we turn it around, it becomes a "great chance to enjoy genuine luxury. This is what I always think is necessary for a sustainable lifestyle in the age of the individual….
Today, I'd like to introduce you to a very well-balanced millennium-era car that you can drive now for only 1/5 of the price of a new car…! The 2003 Mercedes-Benz S-Class Coupe C215 CL500, a well-balanced car of the millennium, is definitely one of them.
The C215 and CL500 are beautiful no matter where you look at them.
If the S-Class sedan, which Mercedes-Benz is bringing to the world with the world's highest level of innovation, is a chauffeur-driven car that is "all about the back seat…", this sleek coupe is a sports car that allows the driving enthusiast who is tied to the back seat on weekdays to be able to drive the car on weekends. I can't help but think that this is the kind of Mercedes-Benz that allows the driver who is tied to the back seat during the weekdays to enjoy sports driving by steering wheel by himself….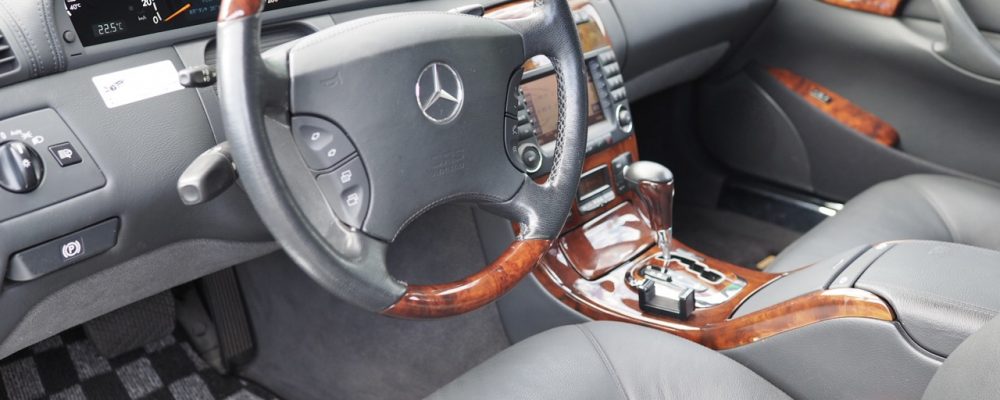 Second CL generation, 2004. Mercedes-Benz C215 CL500...
The coupe derivative of the S-Class produced by Mercedes-Benz from 1992 to 2014 is the CL-Class, known by the German abbreviation Coupé Luxusklasse (Coupé Luxury)….
The second generation of the CL is the 2000-2006 W215 chassis coupe …
The unique L-size coupe body is truly opulent, flowing and beautiful… The interior is simple in appearance, yet luxurious in every way… It is a very sophisticated car with the most advanced technology of the millennium….
The C215 CL500 will be the first car to feature Mercedes' renowned semi-active suspension…. The active body control is a system that uses four hydraulic suspension rams to push fluid at a pressure of 20,400 kPa through three pressure regulators connected to a combination power steering and suspension pump. Together with the computer and master CPU, it keeps the car absolutely flat in the corners…. It's a magic carpet ride…! Once you taste it, you'll never want to leave….
While the platform and front crusher structure are made of steel, the front fenders are made of plastic, the roof, rear fenders, and hood are made of aluminum, and the inner doors are made of magnesium, using not only welding but also adhesives, screws, rivets, and flanges. As a result, the weight has been reduced by about 300kg compared to the previous generation….
The M113 5.0L SOHC V8 engine produces 306ps at 5600rpm and 46.9kg・m of torque at only 2700rpm, and combined with the weight reduction, the C215/CL500 with its excellent power to weight ratio completely surpasses its predecessor with the old 12 cylinder engine. As a result, the C215 CL500, with its excellent power-to-weight ratio, showed a good balance and excellent performance that completely surpassed its predecessor with the old 12-cylinder engine….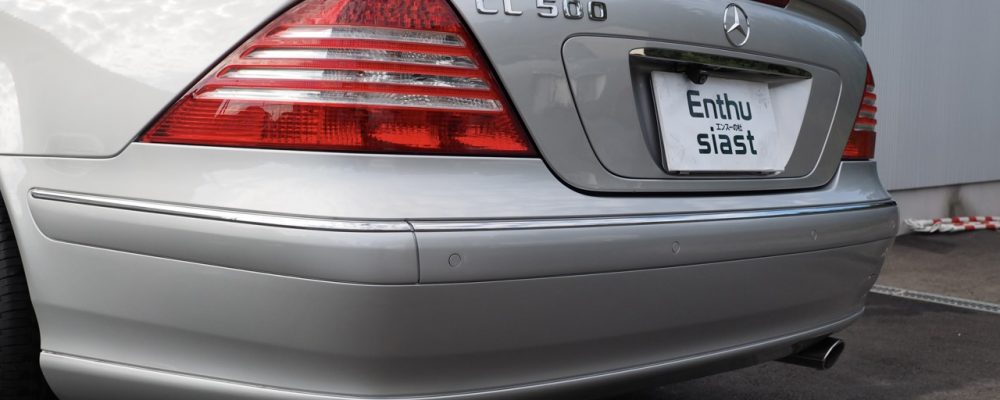 If something goes wrong, we fix it...! Lovingly kept by the current owner... 2003 C215 CL500...
The details of this 2003 C215 CL500 are as follows: first year registration in Japan 2003, officially imported left-hand drive vehicle, type is C215-375, VIN number WDB215375-1A039091, engine type M113 V8, original The original Brilliant Silver Metallic paint remains in excellent condition, the actual mileage is 20200km….
From VIN number WDB215375-1A039091…
Engine number 113960 30 520587
Transmission number 722633 04 673828
Order number 0 3 839 42474 (Official order from Japan)
Interior LEATHER ANTHRACITE (271A)
Paint 1 BRILLIANT SILVER METALLIC (744U)
We can confirm that this is an "original vehicle".
Furthermore, the option settings are…
270A Leather seat
284 Selector lever, wood
289 Wood/leather steering wheel
309 Cup holder
349 Emergency call system
435 Headrest, rear, air up/down
443 Heated steering wheel
498 Japan-spec
529 Japan-spec DVD navigation system
540 Motorized roller blind for rear window
551 Steering wheel ivory
618 Bi-xenon headlamps for left side traffic
668 Packing material for vehicle transportation with tie-down hooks
731 Wood trim Barbed walnut root
761 Radio RC W.
810 Sound system
819 CD changer
839L Japan specification
875 Heated Screen Wash System
8XXL For Asia
M113 V8-gasoline engine
M50 displacement 5.0 liters
N25 Sindelfingen factory production

(Some parts omitted)………………
The owner is a collector of classic cars….
The owner is a collector of classic cars. Due to the sheer number of cars (!) However, all of them are kept in good condition as you can see in the photos and videos.
"As you can see in the photos and videos, he keeps his collection in very good condition. He told us that he looks at his collection with a lot of love, and if necessary, he can ask his doctor to get the past repair history….
Please take a look at the current condition of this C215/CL500 with 50 photos and detailed video…!
The owner, who is very friendly, said with a smile, "There are no problems with this CL500 that is stored in a fully enclosed garage…. Looking at the condition of the engine and the color and shine of the paint, we felt that the owner is not making an ordinary effort.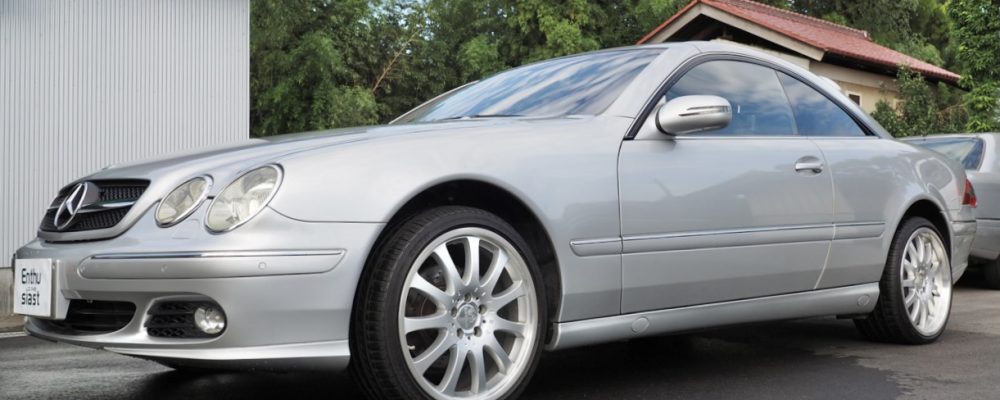 As time goes by, these luxury cars gradually appear on the used car market, and the "balance between supply and demand" is severely lacking, and these luxury cars are resold at "saturated prices" that can be said to be unfair compared to their original "product value".
Japan has the world's strictest vehicle inspection system, and there is plenty of money to be spent on these famous cars. Naturally, it is the discerning buyers in Germany, Europe and emerging countries who know the true value of these cars. Most of the "luxury cars in good condition" that are identified by them, unfortunately, cross the sea again….
"The "best cars lying in Japan" are the rarest of the rare.
"You can drive it for 1/5 of the price of a new car…! This is true luxury…! You'll be greatly moved by this superbly balanced neo-classic, rich and flowing coupe…"
Please come to Gunma to see the supreme luxury.
▲This very nice "2003 Mercedes-Benz CL500" is currently located in Gunma Prefecture.
This is a private sale, so there will be no consumption tax or other fees.
This vehicle is currently registered for temporary cancellation, so there is no monthly car tax and the owner is responsible for the recycling deposit, so you can purchase this vehicle for the listed price only. 
This vehicle is for sale by a private individual, so no consumption tax or other fees will be charged.
If you are interested in buying a classic car, please contact me. Please feel free to contact me if you have any requests.
For inquiries…
The vehicles on this page were posted on the "Estate Sale®︎ Supremacy" cross-border car e-commerce site.
What is a "Supremacy" estate sale?
Estate Sale®︎Supremacy is the Japanese version of the North American cultural estate sale, which introduces cars with the owner's thoughts and feelings through interview-based manuscript preparation, and organizes things and minds.
This is completely different from buying a car at a bargain price and leaving nothing behind in terms of culture or passing it on to the next generation. We will guide and mediate you through the process of honestly expressing the owner's feelings and leaving the memories firmly in your mind while passing it on to the next generation without fail.
The content of this article was written based on interviews with owners, materials received, and contact experiences during a four-hour interview that began at 10:00 a.m. on August 24, 2021.
Please note that due to the very limited time available, this may not be a 100% accurate description of the condition.
Please be aware that the condition may not be 100% accurate. Please note that comments on the condition of the vehicle are based on the weather and conditions at the time of the interview and the author's subjective opinion.
Please contact us from the bottom of this page if you have any questions about the vehicles listed on this site or if you would like to make an appointment to see them in person.
If you have any questions about the vehicle listed on this site, please contact us from the bottom of this page. Please note that this is a transaction with a person in charge in a corporation, so the actual vehicle can only be checked by customers who are considering it as a "prerequisite" for purchase.
We look forward to hearing from you.