TOP>Stock List>2004 model BMW E46 325i M Sports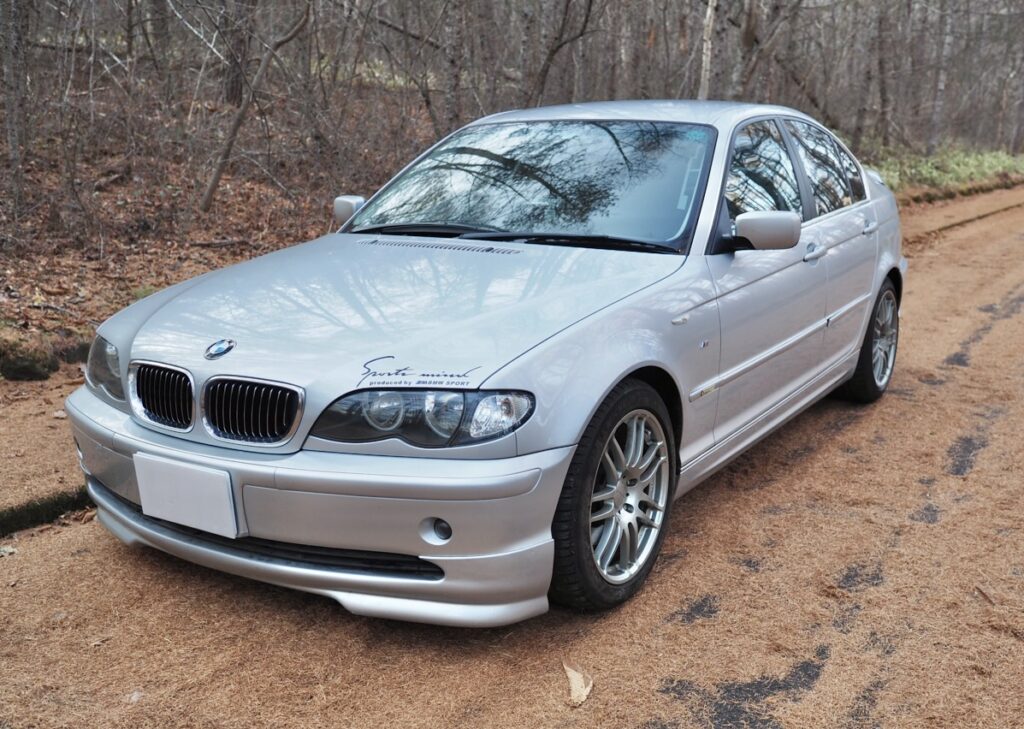 The detailed condition of the vehicle is described in each photo.
On the top slide, there are 50 attractive photos of the vehicle. Click on a photo to see it with a description.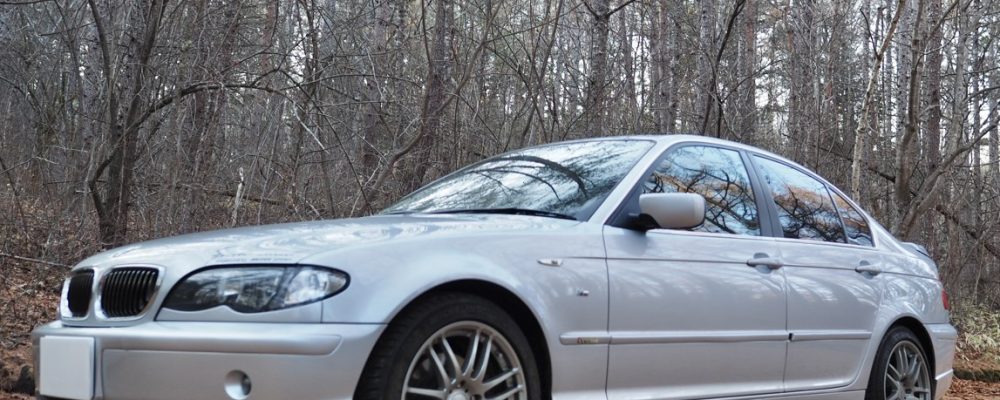 If you find an E46 BMW 3 Series in good condition, don't hesitate to buy it...! The late 2004 E46 325i, the last mechanical BMW to reach maturity and a masterpiece model with a visible engine, is a timeless vehicle with the best product value experience..."
In the latter half of the 1990s, when the European Union set strict CO2 reduction targets, Japan also enacted the "2000 exhaust gas regulations" and entered an era in which manufacturers around the world were confronted with the need to develop environmentally friendly engines… At the same time that many unique and attractive sports cars disappeared, the development of internal combustion engines, which had pursued high-spec power and sensual romance that resonated with the senses, came to a halt.
Since then, the only thing you can see when you open the engine hood is a large cover…. It was during this period that cars with mechanical chassis where the engine could be seen began to lose their appeal to people's sensibilities….
The BMW E46, the fourth generation of the BMW 3 Series and the last "mechanical chassis" to reach maturity, is located in the sweet spot before the E90 platform, which relies more heavily on computers. It is still driven by many enthusiasts for a long time as a well-balanced and wonderful car with engine characteristics that resonate with people's senses…, outstanding handling…, excellent ride comfort…, and attractive style.
The sophisticated body style is still fresh and timeless today, and will probably not look out of place in 20 years….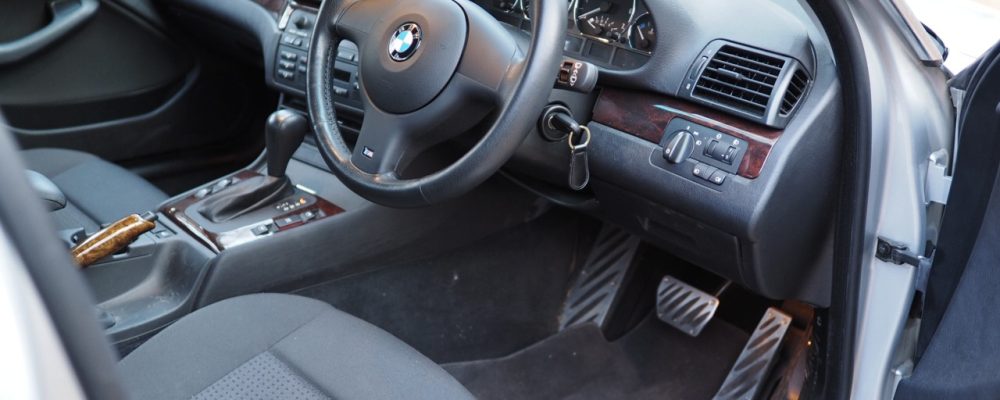 "When you drive an E46 in good condition. "When you drive an E46 that's in good condition, you can see how well balanced it is...!"
The size of the E46 325i as a sports sedan and its light weight of 1,460kg, and the high level of chassis performance that exceeds that with its rigidity, is the part of the E46 325i that creates an excellent balance and is a real pleasure to taste…!
When you step on the gas pedal, it is truly massive…! On the highway, the car sticks to the road surface like a wonder, and on the winding roads, it shows off its agile footwork to the left and right, so much so that you forget that it is a sedan with four doors. The interface is also very nice, with the front tires' grip information coming through the seats from the hips, and through the steering wheel from the arms…! The E46 in good condition is much more fun to drive than any other sports model, and it will make you truly enjoy driving it. It's that kind of car…!
It is also very reliable mechanically, and thanks to its production volume and unbroken popularity in Europe, parts are plentiful and easy to maintain as long as you can "import parts directly using English" without relying on dealers. The BMW brand's unique personality is still intact, and as the Europeans call it "conservative but aggressive," it is sporty yet luxurious, fun yet serious…! It's a perfect modern classic….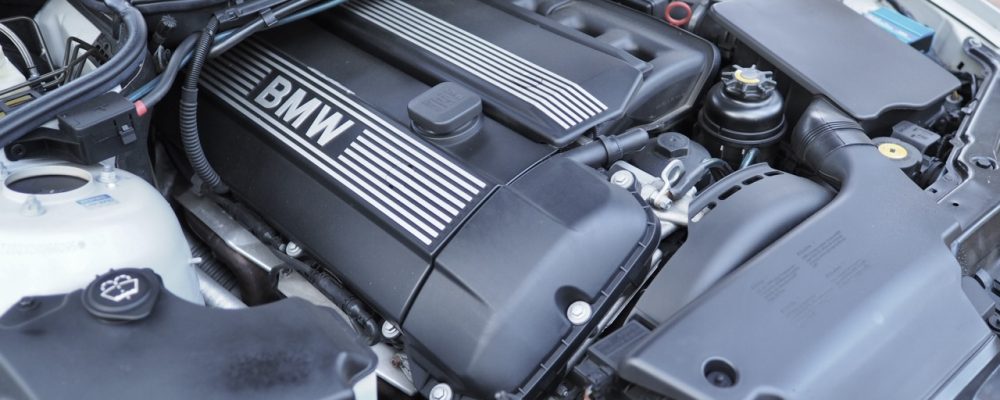 "A one-owner, well-loved, low-mileage E46. You can't find one. You just have to wait and see..."
Now, 20 years have already passed since the late E46 model was released…. In addition to the fact that there were that many of them, the 3 series, up to the current 7th generation, was introduced to the market in a very fast cycle…. Unfortunately, there are very few cars left in good condition after being put on the market two or three times at market prices that are remarkably far from the original product value of the car. It is very difficult to find one. It is a car that you can't find even if you look for it…………………..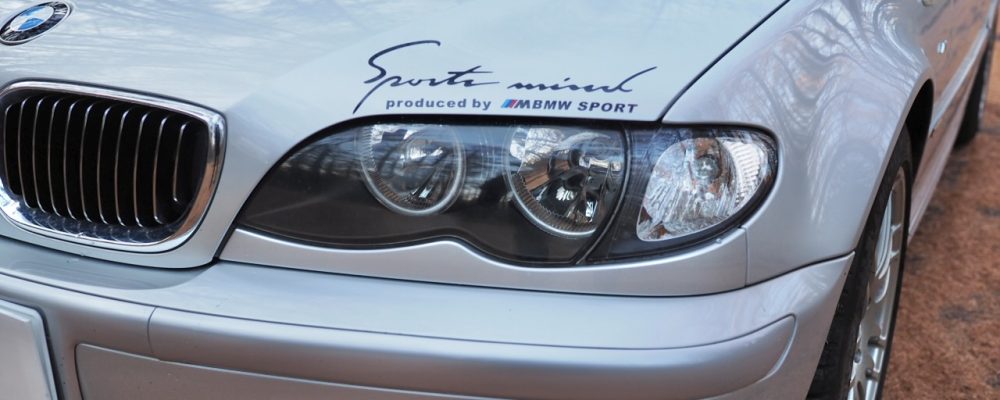 "With an arborist owner. 2004 E46 BMW 325i M Sports for work..."
This time, we went to one of the most famous summer resorts in Japan, in the mountains of Nagano Prefecture, where Bill Gates is rumored to have recently purchased a separate house. It was a very (!) attractive place…. The young owner, who responded to our request with a fresh smile despite his busy schedule, is an "arborist" by profession.
An arborist is a specialist who climbs high trees using ropes to avoid damaging the surface of the tree, safely removes problem branches, and manages trees in harmony with nature and people.
He is one of the few specialists in Japan who can safely remove problematic branches and manage trees in harmony with nature and people… The owner of this car chose the Hummer H3 with 5-speed manual transmission and this E46 BMW 325i M Sports for his business meetings as "tools to support his lifestyle".
The owner, who had been looking for a compact BMW for his work, purchased this E46 BMW 325i M Sports about half a year ago through an auto repair shop he knew…. In fact, this car had been a one-owner car. He fell in love with the car at first sight and bought it without hesitation the moment he saw it, because it was a very well maintained car with good interior and exterior condition along with actual mileage of 44,000 km.
Some time after the purchase…
Changes in lifestyle and stage in life come suddenly to everyone…
The young arborist owner, who has hardly driven this car, decided to let go of it regrettably due to various lifestyle changes…….
There are currently no problems.
There are no major scratches on the body, and the engine compartment is also very beautiful.
Of course, it's a stock car. There are some minor scratches on the left rear wheel and the console under the side brake.
As you can see in the video, the owner took us for a drive through the woods near his house, and we were able to fully enjoy the solid chassis, good condition body, smooth revving engine, and seamless transmission. It was a wonderful feeling to spend time in the nostalgic yet modern interior of the E30 and be filled with the joy of driving…!
Please take a look at the detailed video to see how good the condition of this car is.
I'm sure you'll agree….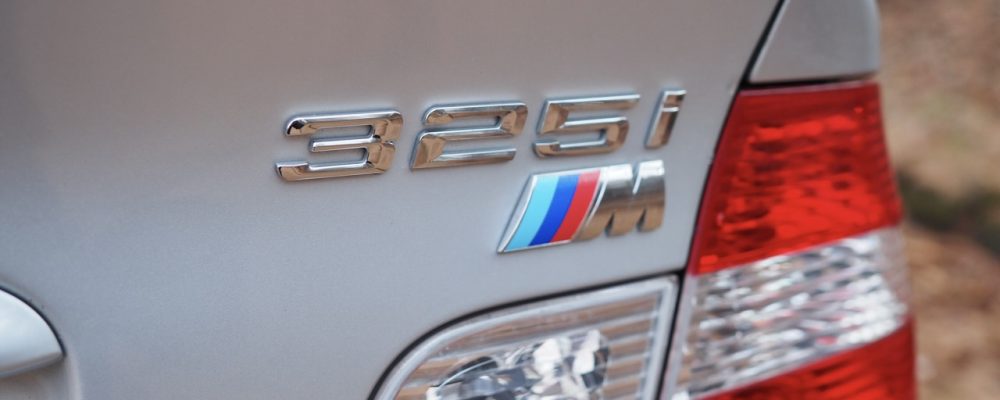 While worrying about the recent global rise in the price of classic and neo-classic cars, on the other hand, seeing how really good cars are traded at a market exchange value far below their original product value, I think of the BMW 4th generation 3 series E46 as "one of the most delicious zones" that can be driven as an everyday car while still having great appeal….
The author's experience of driving a very good E46 in the U.S. and his personal subjectivity born out of that experience played a major role in this writing (laughs), but in today's society where the number of cars with no individuality is on the increase, I can't help but think that the E46 is an even better car….
 So…!
If you find an E46 BMW 3 series in good condition, don't hesitate to buy it…! The last mechanical BMW to reach maturity… A masterpiece model with a visible engine, the 2004 late model 325i is a timeless vehicle with the best product value experience…"
I wrote the opening title without hesitation.
I hope you will take the time to take a look at it without being seduced by my writing….
Whether you are familiar with BMWs or completely new to them….
Whether you are familiar with BMWs or completely new to them, please come and experience the ultimate mismatch between product value and market price.
▲This very nice 2004 BMW 325i M Sports is currently located in Nagano Prefecture, near Gunma Prefecture.
As this is a private sale, no consumption tax or other fees will be charged.
You will be required to pay the monthly car tax and recycling deposit for this vehicle.
For inquiries…
The vehicles on this page were posted on "Estate Sale®︎ Supremacy", a cross-border e-commerce site for cars.
What is a "Supremacy" estate sale?
Estate Sale®︎Supremacy is the Japanese version of the North American cultural estate sale, which introduces cars with the owner's thoughts and feelings through interview-based manuscript preparation, and organizes things and minds.
This is completely different from buying a car at a bargain price and leaving nothing behind in terms of culture or passing it on to the next generation. We will guide and mediate you through the process of honestly expressing the owner's feelings and leaving the memories firmly in your mind while passing it on to the next generation without fail.
The content of this article was written based on interviews with the owner, materials received, and contact experiences during a four-hour interview that began at 1:00 p.m. on November 20, 2021.
Please note that due to the very limited time available, this may not be a 100% accurate description of the condition.
Please be aware that the condition may not be 100% accurate. Please note that comments on the condition of the vehicle are based on the weather and conditions at the time of the interview and the author's subjective opinion.
Please contact us from the bottom of this page if you have any questions about the vehicles listed on this site or if you would like to make an appointment to see them in person.
If you have any questions about the vehicle listed on this site, please contact us from the bottom of this page. Please note that this service is only available for customers who are considering purchasing the vehicle.
Thank you very much for your interest.