TOP>Stock List>1981 model TOYOTA HILUX Pickup Truck
TOYOTA HILUX Pickup Truck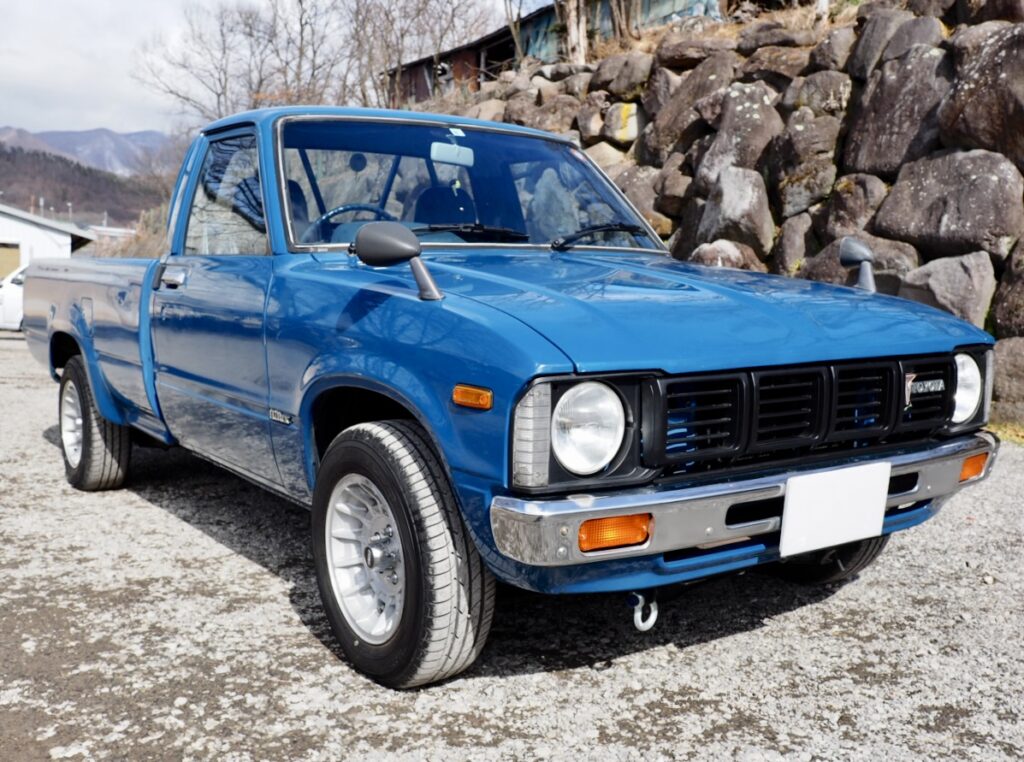 The detailed condition of the vehicle is described in each photo.
On the top slide you will find 50 attractive photos of the vehicle. Click on a photo to see it with its description.
Will the car be restored to its original condition and become a "treasure of Japan" in the future? Or go the custom route! Aiming for a subcultural classic full of individuality that will make everyone turn their heads...? A rare 3rd generation Hilux with a long-bed customization already done, and with a hint of authentic American flavor...!
Since its birth in Japan in 1968, it has been working hard all over the world, and since the 1980s, it has been on a path of "great diversification" against the backdrop of American culture and automobile society, evolving up to its 8th generation in the 21st century with its futuristic appearance…. The Toyota Hilux pickup truck, which has been in Japan since the advent of the outdoor boom with the Corona Vortex, is the only new vehicle available in Japan today that reflects the "individual age" of today and can be used in a wide variety of ways. It is exploding in popularity as a pickup truck….
The practical and simple "work truck" made for Japanese workers 50 years ago is now, half a century later, creating a truly unique car culture that even Toyota, the company that developed it, could never have imagined. The "Hilux Pickup", which has continued to evolve over a long period of time and has become one of the most enduring masterpieces in the world, has "universal appeal that can adapt to diversification…" with its style and high-capacity capability. This is the part where I feel a big glimpse of the charm of the "Mere Old Man"….
In the United States, the appeal of the pickup truck is deeply rooted in the culture as well as in the automobile society….
When I talk with auto enthusiasts in the Midwest, we usually start with the topic of pickup trucks…. Short bed or long bed, regular cabin or double cabin, 2WD or 4WD, gasoline engine or diesel engine, etc….
My pickup is a real head-turner and the coolest thing ever…! It is a North American culture that is rooted in lifestyle, and we can't help but feel that this is the case in North America.
The third generation Hilux Pickup, which went on sale in 1978, was a turning point of diversification. It is a very unique vehicle that tells a wonderful story of its historical background, which is the source of its current "evolution"….
Translated with www.DeepL.com/Translator (free version)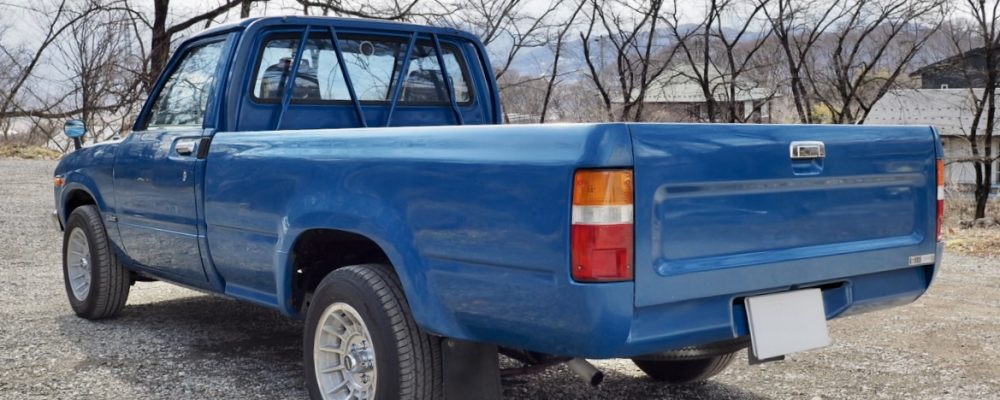 In the U.S., it earned the name of "immortal pickup truck"...! The third generation Hilux pickup, introduced in 1978...!"
The third generation of the new HiLux, which went on sale in 1978, had a unique background in that it was an attempt to increase sales channels by drastically changing the image of trucks, which until then had only been seen as "working vehicles," through what is now called "marketing magic. It has a…….
The first generation Hilux was launched in 1968 and was called "the toughest, most reliable, most indestructible, most versatile, and immortal truck". It was loved by everyone as a vehicle model….
The 3rd generation Hilux is an attempt to reimport the image of the pickup truck that has matured over the past 20 years against the backdrop of American automobile culture to Japan by providing sufficient specifications, equipment, and ride comfort as a passenger car.
The cover of the catalog at the time was also titled "HILUX CALIFORNIA – Born in Japan and raised in the U.S.A.
It was the first time that a truck was proposed to be used as a passenger car or for leisure activities.
At the time, Japan was on the eve of the oil crisis, when strict fuel economy and emission regulations had finally settled down, personal consumption including automobiles was on the rise, and "one car per family…" was taking root in Japan. I guess…. The tough working car that was born in Japan has grown up and come back against the backdrop of American culture…! That was the starting point of our current diversity…!
Translated with www.DeepL.com/Translator (free version)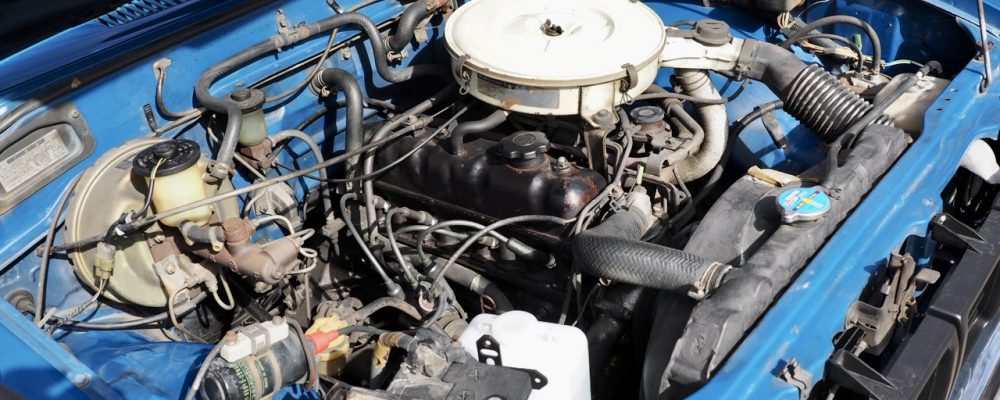 "My lifestyle with the old car has changed me richly. Life Story... The owner who pursues the image he wants to achieve with his 1981 3rd generation Hilux Pickup...!
The owner is a very generous person who puts his heart and soul into his collection of old Japanese cars and vintage Harley-Davidsons, and enjoys taking care of them and nurturing them.
When we asked him about it, he told us that it was his old cars that changed him from a perfectionist to a generous person.
When he was dealing with old cars, he always had to deal with problems that came up every day, but he turned them around by looking at them in a positive way, and he was passionate about making them better. He said that it was "a way of dealing with the inside of himself that dares not to be perfect" that he obtained through this process….
The scale of his passion is very deep and generous, and he has found such meaning in his relationship with old cars, which has broadened his perspective and made his life more meaningful.
He was generous and philosophical… "I dare to buy a rag…"…
It is the old car philosophy of taking your time, facing yourself to allow it, and slowly working it up to the great content that everyone recognizes…. When we look at your collection, all of them are wonderful and concentrated. For example, if it is a "Harley Davidson", it is an early shovel from '66 to '69…. He is a very philosophical enthusiast.
He met this '81 Hilux Pickup as a result of his longtime search…. The blue exterior, which had been slightly worn by age, and the long bed, which had been changed to a later version, probably for an 80, gave it an American flavor, and he bought it immediately.
The first thing they did after meeting was to remove dust from the parts that could not be seen…. He disassembled everything from the crash pad to the dashboard, cleaned off all the dust that had accumulated over 40 years, and replaced all the damaged wiring…. The last photo is a picture of the disassembled car, and it was the moment when the old car life started.
The truck's engine and running condition were in good condition, and we could feel the truck's unique toughness.
He is currently using the truck occasionally to commute a few kilometers a day, enjoying the atmosphere of this vintage truck….
He is still having "fun" dealing with the problems…
Once locked, the key cannot be opened from the passenger side. To solve this problem, he has already purchased three new key cylinders (main key for starter, door key, and key for fuel tank) from an overseas website.
He has already purchased 3 new key cylinders (main key for starter, door key, and fuel tank key) from an overseas site.
The backrest and bench seat are in very good condition, but there is a tear on the edge of the seat where the driver touches it when getting in and out, exposing the foam cushion inside. (See photos and video.) We hope to be able to repair and direct this area with various ideas.
The rubber seal on the front windshield, which is shown in the photos and video, is damaged, although there are no major leaks.
The cabin area and the underside of the car are very clean with no rust, but there are a few rust spots on the long bed, which was replaced by a later one. The green bed liner that appears at 2 minutes and 17 seconds into the video is included, but it has now been removed as it may have rusted due to puddling. There are several screw holes drilled to fix this bedliner.
The wiper control seems to be damaged, although there is no problem with the movement at the moment. We are in the middle of looking for this car on an overseas site…….
The wheelset with original tires and original wheel covers are included, as shown in the photo, but the wheelset is currently equipped with Enkei wheelsets, which also have an American flavor.
The original grille is included.
Although there are still some problems, the owner has been taking good care of the car and actively enjoying it, but has decided to part with it due to various reasons such as garage conditions…….
In the 1960s, in retaliation for the high tariffs imposed by France and Germany on the large amount of chicken meat exported from North America to Europe, a high 25% tariff was imposed on small trucks, brandy, and potato starch imported to North America. The company has even taken measures to avoid this situation, such as switching to a new system….
As a result, attractive small trucks have disappeared completely.
This fact has propelled the Toyota Hilux to legendary status in the United States…!
Will it be restored to its original condition and become a "treasure of Japan" in the future?
Or go the custom route! Do we aim for a subcultural classic full of individuality that will make everyone turn their heads?
A rare 3rd generation Hilux with a long bed customization already done, and with an authentic American flavor…!
We hope that you, as well as the current owner, will welcome this cool 3rd generation Hilux pickup as part of your lifestyle and enjoy the very experience of dealing with an old car….
Translated with www.DeepL.com/Translator (free version)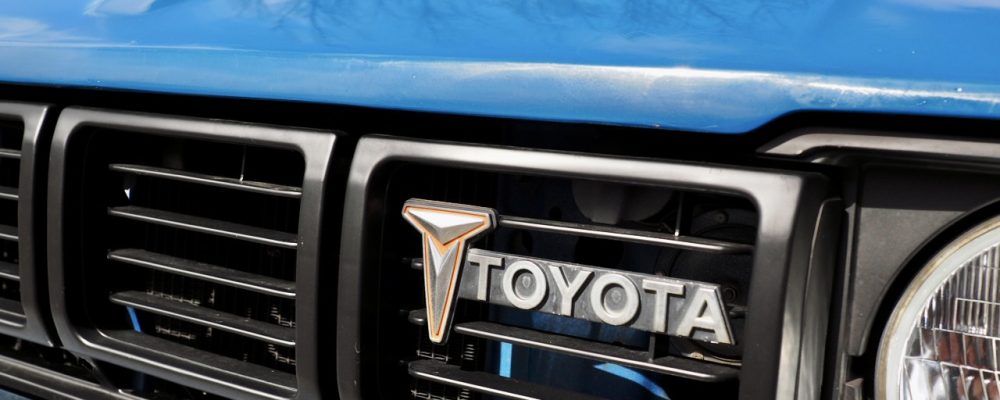 1981 TOYOTA HILUX, post report...
As I cover and write about rare cars on a daily basis, I often wonder about them.
The owners all decided to give up their cars for various reasons, but when I interview them, their eyes sparkle as if they were my own children, and they never seem to be in the mood to let go of their cars….
They have been searching for a precious old car for a long time…collecting parts and sometimes even going to overseas websites to find them…….. After all these hardships, he had to let go of his car, which he had cherished like his own child….
Why are you giving up such a precious third-generation Hilux? The owner of the company laughed and said, "Before I get any more feelings…" when I foolishly asked him….
It's like a romantic drama….
Dreaming of the finished product of his precious car, the owner is in pursuit and enjoys the process itself….
I am sure that many enthusiasts who have read this far can relate to this….
 Please come to the eastern part of Nagano Prefecture to hear the owner's wonderful story and visit the actual vehicle.
This very nice vehicle, a 1981 Toyota Hilux, is currently located in Nagano Prefecture.
Please note that this vehicle is not allowed to be registered in Nox/PM zones.
No consumption tax or other fees will be charged as this is a private sale.
Please pay the monthly automobile tax and the recycling deposit upon purchase.
When making an inquiry…
The vehicles on this page were listed on the Estate Sale® Supremacy, a cross-border e-commerce site for classic and collectible cars.
The Supreme and Best (Supremacy) Estate Sale… What is it?
Estate Sale®︎Spremacy is the Japanese version of the North American cultural estate sale, which organizes goods and minds by introducing cars that are full of the owner's thoughts and feelings, with manuscript preparation based on interviews.
Unlike a two-for-one or low-priced purchase that leaves nothing behind, we guide and broker owners to honestly express their feelings and ensure that their memories are passed on to the next generation while keeping their hearts firmly in place.
The content of this article was written based on an interview with the owner, materials received, and a test drive experience in the passenger seat during a 3-hour interview starting at 1:00 p.m. on March 6, 2022.
Please note that this may not be a 100% accurate description of the condition of the car due to the limited time available.
The content of the original manuscripts is based on careful research in Japan and overseas, but is not backed up by any on-site inspection or other verification. Please note that comments on the condition of the car are based on the weather and conditions at the time of the interview, as well as the author's own subjective opinion.
If you have any questions about the listed vehicles, please contact us from the bottom of this page.
Please note that the vehicle inspection is only for customers who are considering to purchase the vehicle.
We appreciate your understanding and cooperation.