TOP>Stock List>2005model Toyota Hiace Lexby Plus Series Camper
Toyota Hiace Lexby Plus Series Camper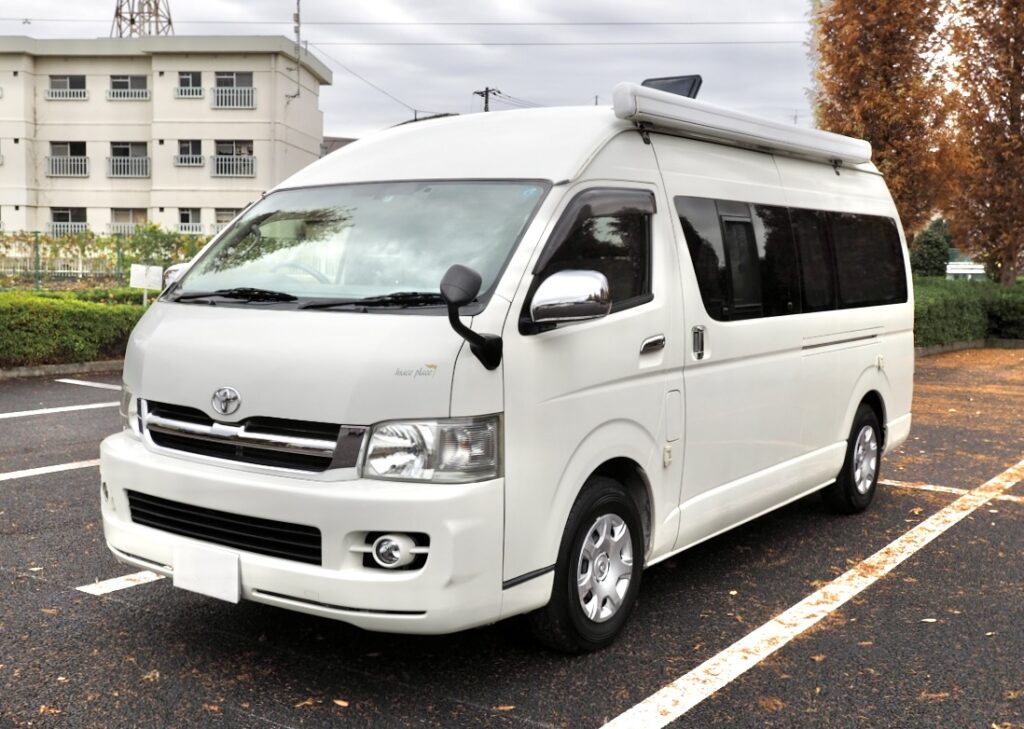 The detailed condition of the vehicle is described in each photo.
On the top slide you will find 50 attractive photos of the vehicle! Please click on a photo to view it with its description. Click outside the picture to return to the page.
Campers are the hottest way to enjoy automobiles today...! The Lexby Plus series camper, based on the 2005 wide and long Toyota Hiace, is a car that enriches your life...!
"Think about where you are going… while you are on the road…"
The continental motorhome culture of Europe and North America is truly "free and unrestrained" and offers a profound automobile travel experience that will truly enrich your once-in-a-lifetime life experience.
Motorhomes (campervans), which were first produced in the 1930s, have become an established lifestyle culture in Europe and North America, and there are many applications dedicated to campervans, such as "Brit Stops," which provides information on where you can dock your motorhome. These apps are now widely used to provide a truly continental travel experience.
In the past few years, the values around us have changed drastically. In Japan, the concept of "Wise Corona" is spreading, and the number of people who actively enjoy outdoor life without the need for seclusion is rapidly increasing. Various types of camping equipment have exploded in popularity, and camping cars, which allow people to travel easily and enjoy a wide range of freedom, have attracted much attention as the hottest way to enjoy automobiles in this era. The number of campers of various sizes can be seen on highways and at "roadside stations" throughout Japan.
Families and pets can enjoy traveling freely, regardless of time and weather conditions.
Finally, the motorhome culture is spreading in Japan as it has in Western countries, and it appears to be becoming a style of travel.
Camping cars have been used as "RVs, recreation vehicles, and bicycles" by a few enthusiasts, but with the new values that have changed dramatically, they are being used not only for camping, but also in many other areas.
One such example is the "mobile office"… With the spread of Internet infrastructure facilities represented by the 5G environment, teleworking has become more diverse, and the camping car is also attracting a great deal of attention as a "work vacation" that allows people to actively travel to the suburbs and work creatively in their favorite environment where they can concentrate and focus on their work. Camping cars are also attracting a lot of attention, and are a great dream come true….
The fact that it can be used for disaster prevention as a "mobile shelter" in times of disaster also opens up new possibilities for the camper, which is far more than a mere "camping tool.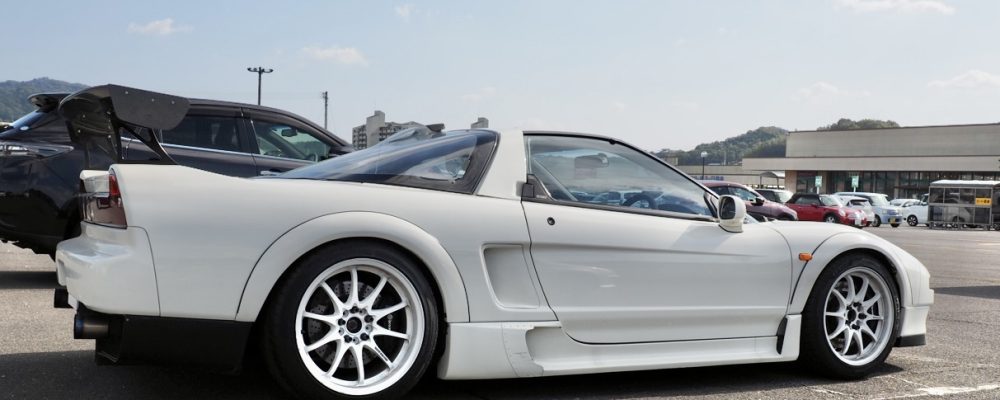 The owner's thorough approach to the car has led us to discover the charm of the Lexby Plus Series Camping Car for two people, based on a wide long Hiace that has been well maintained...!
The owner is a very mechanically inclined person who takes very good care of his car and maintains it very carefully. On the day of the interview, we saw the attractive size of the Hiace Lexby Plus series camper, which could go anywhere, and were deeply impressed by the cleanliness of the vehicle and the way it was being used.
The owner, who is an outdoor enthusiast by nature, knows the joys of camping from his many years of experience, and this Hiace is his second camper. He switched from a roof tent type car to this car 5 years ago, and has been enjoying free travel from long distance to short distance with his wife by taking good care of it while repeating thorough periodical maintenance.
In addition to the enjoyment of traveling, the appeal for mechanical enthusiasts is "how to keep the car in good condition…. To achieve this, the owner's attitude was different from the dimension of "repairing a broken car because it is broken" to "enjoying a good condition through thorough preventive maintenance".
While he usually takes good care of his car by himself, he takes it to his friend's Toyota dealer once every year for inspection, not to mention once every two years.
As one of the most memorable episodes of the owner's relationship with his car, we would like to share with you a maintenance case that took place a little over a year ago in October….
It was one year after the inspection when the car was sent to the dealer for inspection…. The owner was told by the mechanic that there was "seepage" of engine oil before it turned into drops…. So he took the engine down for a full-scale maintenance without hesitation.
The owner decided to take this opportunity to do so, and started with the timing belt replacement, then went on to the timing chain cover, water pump, and engine mount replacement, covering not only the fan belt but also all related gaskets and bolts.
In February 2019, he performed preventive maintenance on the fuel lines, including fuel hoses and filters, and in the fall of the following year, he ordered a burner unit from Webasto, disassembled it, cleaned it, and replaced the burner. The following fall, he ordered a burner unit from Webasto, disassembled it, cleaned it, and replaced the burner.
He also added two sub-batteries and installed two 100W solar panels by himself as a DIY project. He has lived a rich enthusiast life….
The main specifications of this fully functional camper are as follows….
Base vehicle: 2005 Toyota Hiace Wide Long 2.7L gasoline engine, 8 license plate registration
Builder: Lexby 
Specifications: Plus Series 
Center table and long sofa – Flat bed
Kitchen – Storage – Rear storage – Storage under sofa
Roof vent (double structure smoked type replaced)
Interior LED lighting
Fire alarm system
FF heater 2000S by Webasto (burner overhauled)
FIAMMA side awning 45i (winch cover replaced)
Ride-on charging system
Solar panel system by RENOGY (2 units of 100W thin type installed)
Miraisha POWER TITE sine wave inverter 1000W
DC12V refrigerator by Engel
Rear view monitor and navigation system
Front and rear drive recordersThe following is a brief history of the main maintenance work done in the past.
● Maintenance history in brief
May 2017: FF heater by Webasto checked (no abnormality)
      June Inspection at dealer
     November Inspection at dealer
July 2018 Inspection at dealer
      September Alternator replacement
Feb 2019 FF heater fuel line maintenance (fuel hose and fuel filter replaced)
      April Sub battery replaced with G&YU M27MF (105 Ah)
      July Vehicle inspection at dealer
Apr. 2020 Same type G&YU M27MF (105Ah) sub-battery added
      May Installed 2 units of RENOGY thin solar panel system 100W
Jun. 2020 FIAMMMA side awning 45i winch covers replaced left and right
July Inspection at dealer
Sep Replace roof vent cover with reinforced double-layer smoked type
Oct. FF heater overhaul (burner body replacement, disassembly and cleaning, gasket replacement)
July 2021 Vehicle inspection at dealer
      September: Kitchen faucet replaced
     Oct. Discovered oil seepage, engine dismounted and serviced, timing belt replaced
 cover, water pump, fan belt, engine mounts, and other related parts were all replaced.
Maintenance manual is available.
May 2022 All four tires replaced with Bridgestone ECOPIA RD613 tires
      Inspection by dealer in July
The following is a list of the items that have been replaced.
According to the records obtained from past trips to Hokkaido and short distance trips, the fuel consumption is 7-8km/L in town driving and 10km/L on highways, almost the same as a normal Hiace….
For more details of the fascination, please also check the "Video with commentary by the author".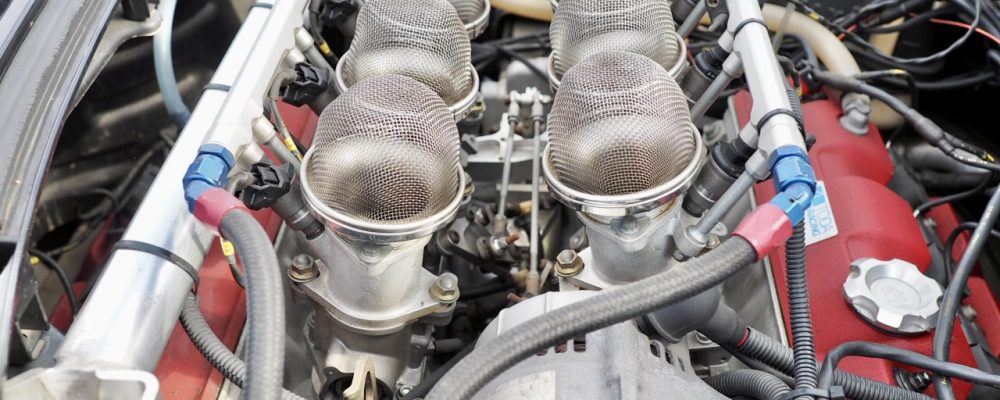 2005model Toyota Hiace Lexby Plus Series Camper.... Afterword...
I usually travel in a silver Hiace with the company name on it……very easy to maneuver and very tough in all situations…. It is truly a reliable partner. As a believer of the Hiace, I found this 2005 Lexby Plus Series camper to be a very attractive and dream-expanding vehicle….
A wonderful story…. The owner's attitude toward his car is very honest and wonderful. The owner had maintained the car with great care, and at the time, he decided to let it go with a "heartrending decision…" I truly believe that this is a very blessed car….
I was deeply moved by the message from the owner who had taken good care of the car, "I can let it go because it is in a very good condition", not "I can let it go because it is in a bad condition", and I think the greatest merit of private sale is that the new owner can take over this part….
I believe that the camper is the hottest way to enjoy automobiles in this day and age. The Lexby Plus series camper based on the 2005 wide and long Toyota Hiace is a car that will enrich your life.

"Think about where you're going… while you're on the road…"
Please come to Saitama Prefecture for a visit that will expand your dreams….
This very attractive "2005 Toyota Hiace Lexby Plus Series Camper" is currently located in Saitama, Japan.
No consumption tax or other fees will be charged as this is a private sale.
The owner has kindly offered to pay the monthly automobile tax and the recycling deposit upon purchase. The owner has kindly agreed to provide this service.
The purchaser will be responsible for land transportation, etc. However, the author is also engaged in classic car transportation business. Please feel free to contact us if you have any requests.

Please feel free to contact us if you have any questions.

The vehicles on this page were listed on "Estate Sale®︎Supremacy", a cross-border e-commerce site for classic and collectible cars.

What is the supreme and best (Supremacy) Estate Sale….

Estate Sale®︎Spremacy is the Japanese version of the North American cultural estate sale, which introduces cars that are filled with the owner's thoughts and feelings through manuscript preparation based on interviews, and organizes goods and minds.
Unlike a cheap purchase that leaves nothing behind, we guide and mediate the owner to honestly express his/her feelings and ensure that the memories are passed on to the next generation while leaving the hearts of the owners firmly intact.
We conduct detailed interviews with the current owner, including past maintenance records and repair history, and cover whether or not the vehicle has been in an accident. If there is a history of major accidents, or if the current owner's ownership history is extremely short and we do not know the details, we will decline the interview.

This article was written on November 30, 2022, at 1:00 p.m. under cloudy skies for approximately four hours, based on interviews with owners, materials received, and test-drive experiences.
Please be aware that this may not be a 100% accurate description of the condition of the car due to the limited time available.
The content of the original manuscripts is based on careful research in Japan and overseas, but is not backed up by any on-site inspection or other verification. Please be aware that comments on the condition of the vehicles are based on the weather and conditions at the time of the interview, as well as the author's own subjective opinion.

If you have any questions about the listed vehicles, please contact us from the bottom of this page.
Please note that the vehicle inspection is only for customers who are considering to purchase the vehicle.

We appreciate your understanding and cooperation.