TOP>Stock List>

1992 model Mercedes-Benz W140-300SE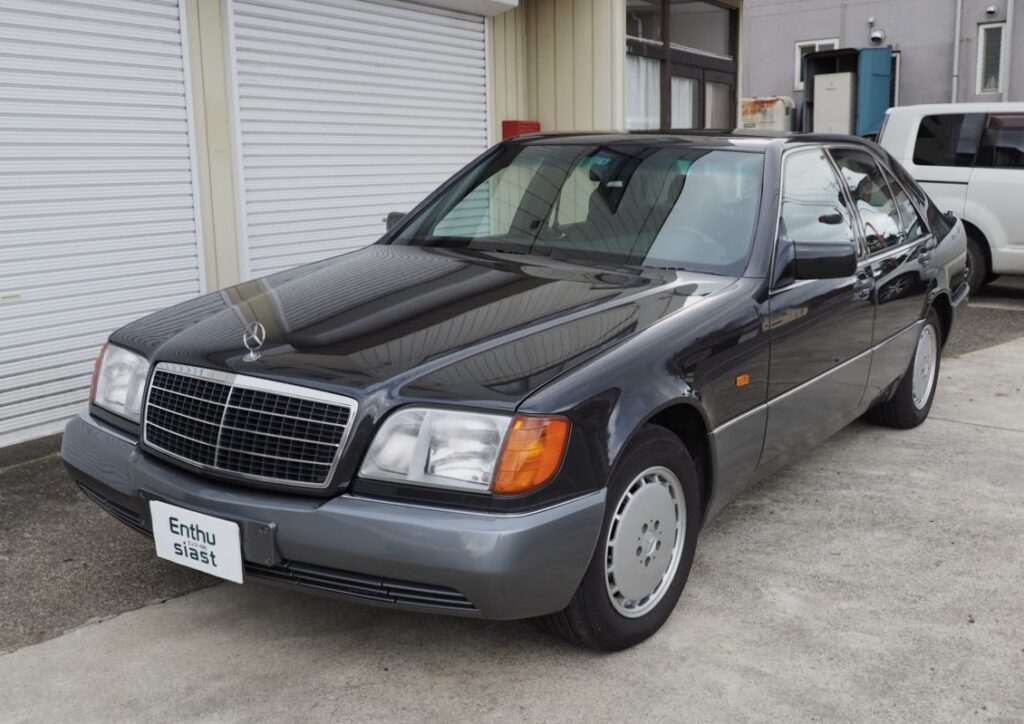 The detailed condition of the vehicle is described in each photo.
On the top slide, there are 50 attractive photos of the vehicle. Click on a photo to see it with a description.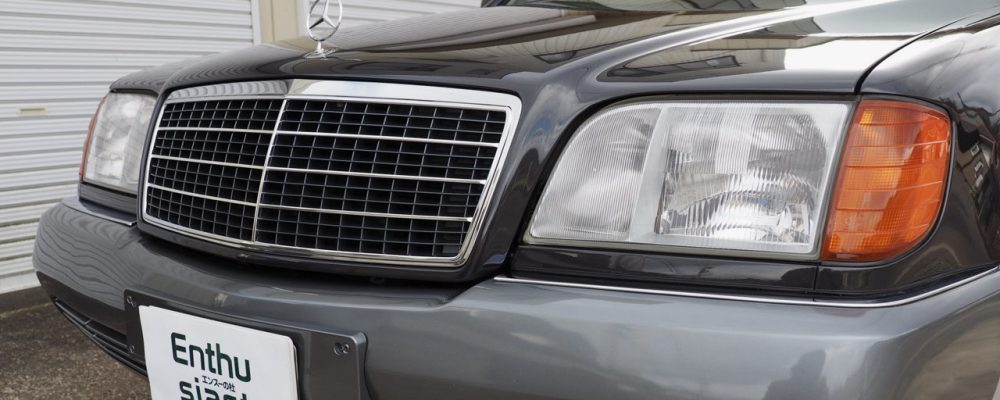 We will only sell them to people who can connect with the German car culture and the idea of cherishing them as a member of the family.
The W140, Mercedes-Benz 300SE is the flagship of Mercedes, the highest of the premium saloons, and the third generation of the S-Class, born in 1991. In the Japanese market, where the myth of high-value-added luxury cars was deeply ingrained in society due to the bubble economy, the Mercedes character was extremely popular. The S-Class is said to be the last car produced based on the philosophy of "making cars without any compromise," symbolized by Mercedes-Benz's famous slogan, Das Beste oder nichts, (The best or nothing). It is a masterpiece of German craftsmanship with a deep taste of safety and quietness that makes mere specifications seem trite.
Unfortunately, in Japan, where the new car policy is absolute, the average ownership is 7 years, and the government policy makes it difficult to maintain old cars, the number of cars in service is drastically decreasing even if they are in good condition. However, in Europe, especially in Germany, a true automotive powerhouse, 60% of vehicles are still in service 30 years after production, and driving more than 300,000 kilometers is commonplace. The culture of treating a good car as if it were a family member, replacing it when problems occur, and using it for a long period of time is a true example of the European sustainable eco-life. In fact, I have a W123 that is 36 years old and has traveled more than 300,000 kilometers, and I use it as my daily driver. In the 80's and 90's, Mercedes cars were given a commemorative badge by the dealer when they traveled 500,000 kilometers or even 1,000,000 kilometers, which shows the high level of German craftsmanship to the world. This is a testament to the high level of German craftsmanship. Nowadays, it is easy to find parts from Niemöller and other German dealers on the Internet, and it is easy to enjoy an environmentally friendly and truly sustainable enthusiast life with a great car.
This interview is just that! It was the story of the relationship between (car) W140 300SE and people (owner) as it was in Germany!
Translated with www.DeepL.com/Translator (free version)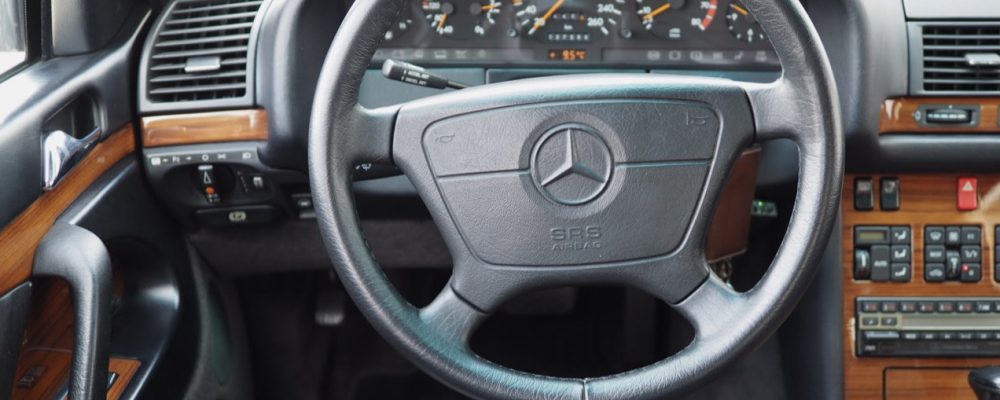 The owner, who says that German car culture has always been a perfect fit for his lifestyle, has traveled around Europe, including Germany, experiencing the culture and enjoying the German car life in his daily life as well, driving 250,000 kilometers in his VW Golf I with a diesel engine and manual transmission. He has been enjoying the German car life. A few years ago, he met the first owner, who was over 70 years old and had been taking good care of this 300SE since it was new. He nodded his head in agreement with the idea that he wanted to build such a lifestyle, and had been taking good care of the car for over 20 years. The more he drives, the more he can feel the taste and personality of this "wonderfully maintained W140 300SE". Since then, he has taken over the will of the first owner and has carried out various maintenance work as well as his precious family.
The following is a list of the major things that this happy W140 300SE, surrounded by family love, received from the current owner…
New steering wheel
New grill
New front window shield
New engine mount
New radiator
New water pump
All doors, engine hood and fenders painted in stock color
New rear inner fender
New fuel pump
New installation of instrument panel
New auto antenna
New coolant tank
New alternator
New front seat cushion
New front shock absorber
New sub frame mount
New rear wheel bearings
etc………………………
You can only understand the true charm of the car when you experience it deeply! W140 300SE… This is a car you can drive forever!
Translated with www.DeepL.com/Translator (free version)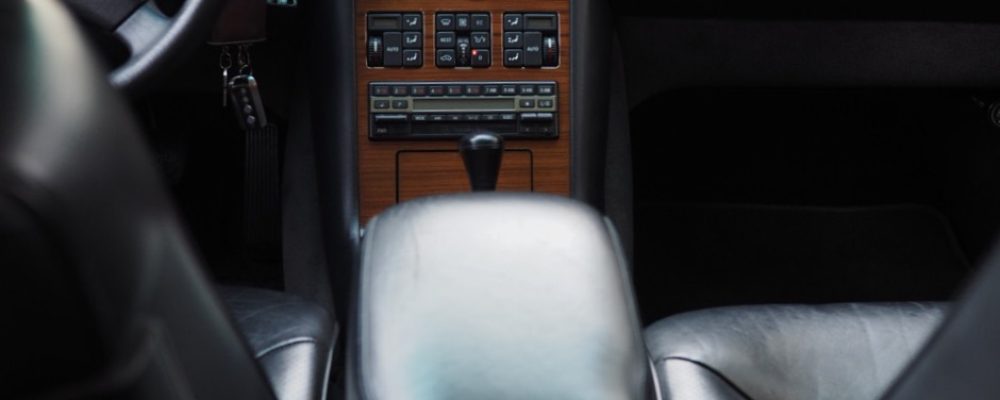 "Taking stock of your life to create a positive lifestyle..."
The W140 300SE is the embodiment of German automotive culture and has been cherished as a member of the family. It has been loved and cared for as a member of the family. There are no problems with it, nor is it in need of storage. It was a positive decision to move forward in life, she said sincerely. I felt as if I was interviewing her as a parent who wanted her daughter to grow up and become independent. This is the kind of existence that connects us to new feelings. This humanity is also based on the idea that a good car is like a family.
The true charm of a Mercedes is something that can only be understood after driving it for 500,000 to 1,000,000 kilometers….
Translated with www.DeepL.com/Translator (free version)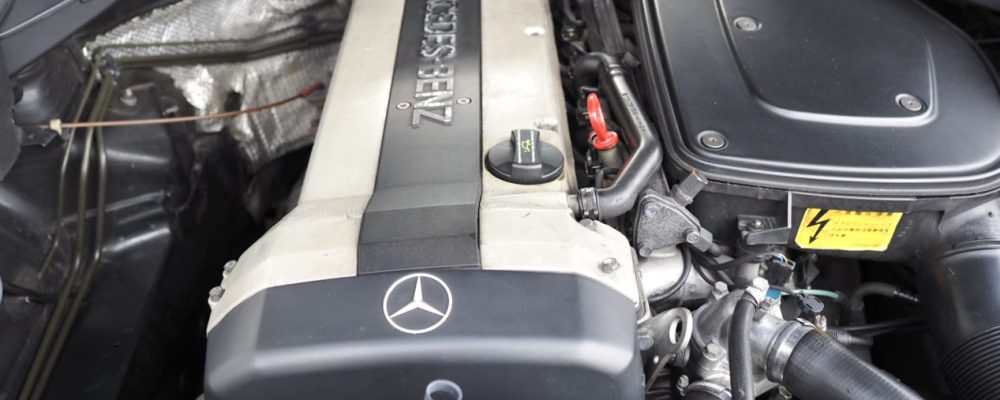 This 1992 Mercedes-Benz W140 300SE is currently located in Gunma Prefecture.
This vehicle is being offered for sale by a private individual, so no consumption tax or other fees will be charged. The vehicle is currently registered for temporary cancellation, so there is no need to calculate the monthly car tax, but the buyer is only required to pay the recycling deposit. 
Land transportation is to be arranged by the buyer, but the author also provides classic car transportation services. Please contact us if you have any requests.
For inquiries…
The vehicles on this page were posted on the "Estate Sale®︎ Supremacy" cross-border car e-commerce site.
What is a "Supremacy" estate sale?
Estate Sale®︎Supremacy is the Japanese version of the North American cultural estate sale, which introduces cars with the owner's thoughts and feelings through interview-based manuscript preparation, and organizes things and minds.
This is completely different from buying a car at a bargain price and leaving nothing behind in terms of culture or passing it on to the next generation. We will guide and mediate you through the process of honestly expressing the owner's feelings and leaving the memories firmly in your mind while passing it on to the next generation without fail.
The content of this article was written based on interviews with owners, materials received, and contact experiences during a four-hour interview that began at 10:00 a.m. on August 24, 2021.
Please note that due to the very limited time available, this may not be a 100% accurate description of the condition.
Please be aware that the condition may not be 100% accurate. Please note that comments on the condition of the vehicle are based on the weather and conditions at the time of the interview and the author's subjective opinion.
Please contact us from the bottom of this page if you have any questions about the vehicles listed on this site or if you would like to make an appointment to see them in person.
If you have any questions about the vehicle listed on this site, please contact us from the bottom of this page. Please note that this service is only available for customers who are considering purchasing the vehicle.
Thank you very much for your interest.