TOP>Stoc kList>2013 modl Fiat Ducato Desleves Globe 4 Motorhome
Fiat Ducato Desleves Globe 4 Motorhome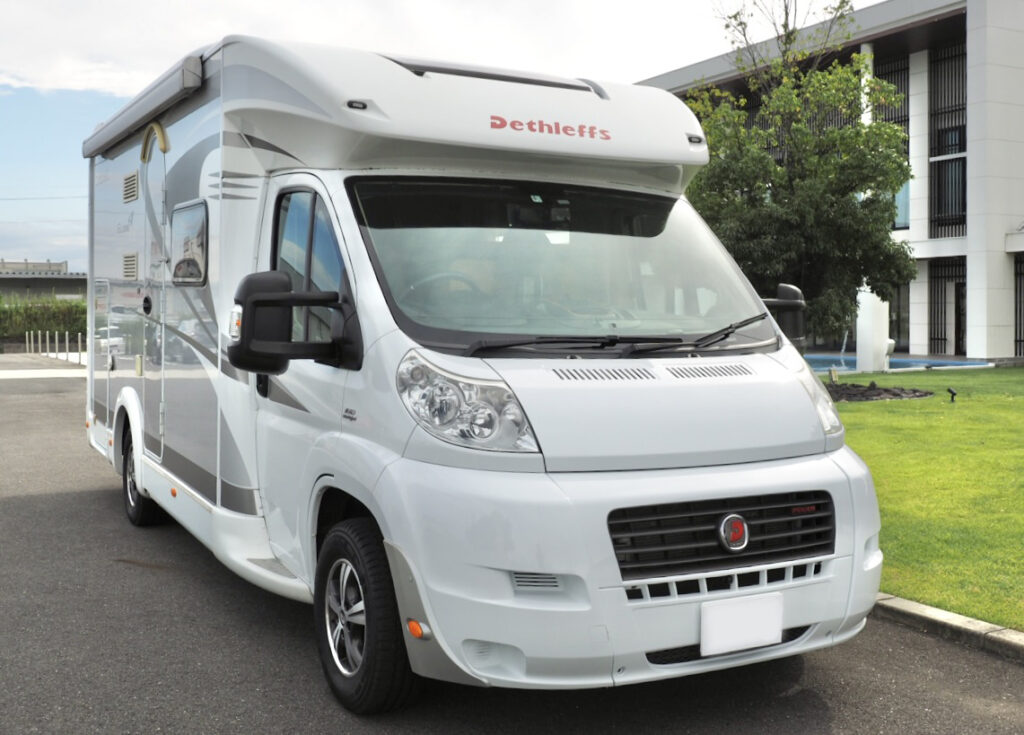 The detailed condition of the vehicle is described in each photo.
On the top slide, there are 50 attractive photos of the vehicle. Click on a photo to see it with a description.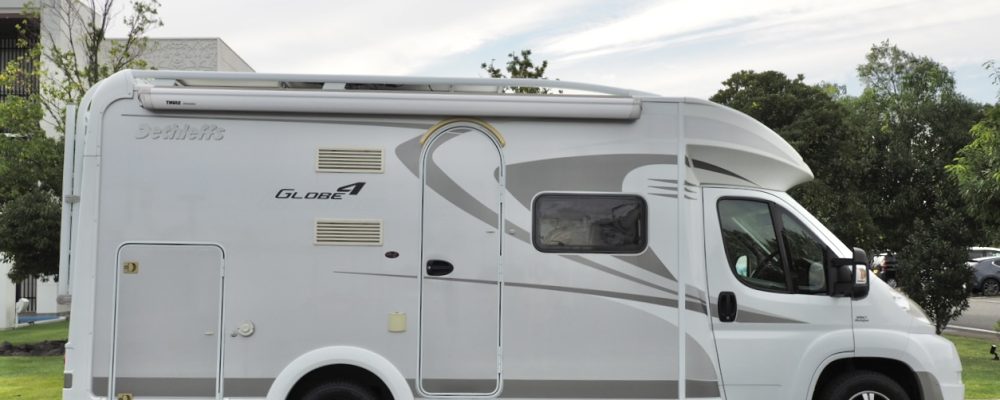 "With seating for six, an electric pull-down W-bed and two beds, the Fiat Ducato-based Deslef motorhome is a luxurious and comfortable home for the whole family..."
The motorhome culture in Europe and North America is a very tasteful one that offers a profound way of enjoying life….
Motorhomes (camping cars), which began to be produced in the 1930s, have become a part of the lifestyle in Europe and North America, and there are many dedicated applications that provide information on where motorhomes can be docked, providing a truly continental taste of travel, where you can "do as you please, as your heart desires.
This is a motorization culture that I would like to see spread in Japan as well, and at the same time, the COVID-19 pandemic that has spread around the world has triggered a great deal of attention to outdoor life in Japan as well, avoiding the three densities, and recently we have seen many large motor homes imported from Europe on the highways.
In the past few years, the demand for camping cars has been so high that people have been waiting more than a year to order a new one.
In addition to camping, camping cars have been used by a few enthusiasts as "RVs" (recreational vehicles), but their use is becoming more diverse in the new lifestyle. In addition to camping, camping cars can be used as a "mobile office" to avoid dense environments and concentrate on work creatively in a favorite environment.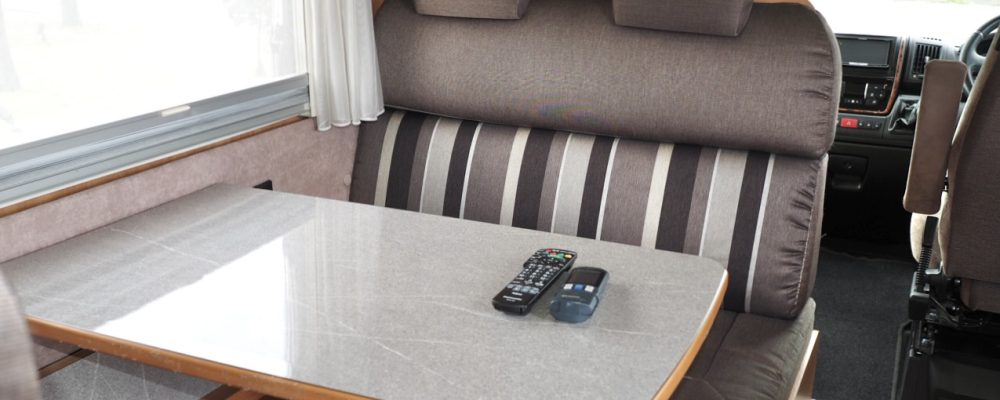 Family Size Camping Car... What is the unique way to enjoy it?
There are many variations of camping cars that you can choose from depending on your purpose, such as the "one-person specification" of a mini-car made into a camping car, the "two-person specification" of a Hiace made into a camping car, and the family size (6 passengers, 4 sleepers) that is mainstream in North America and Europe.
I talked to some "large camping car experts" and they told me…
When you arrive at your destination, you first decide on a place to stay as the starting point of your trip, and from there you don't move the car.
By doing so, you will be able to fully enjoy a different kind of travel that you would never be able to see just by driving…. Time is money…" This is exactly what the experts of large camping cars say, as they fully enjoy the richness of time on their own feet and fully enjoy the slow life…
I thought that "rich life experience" is the most precious thing that nothing can change….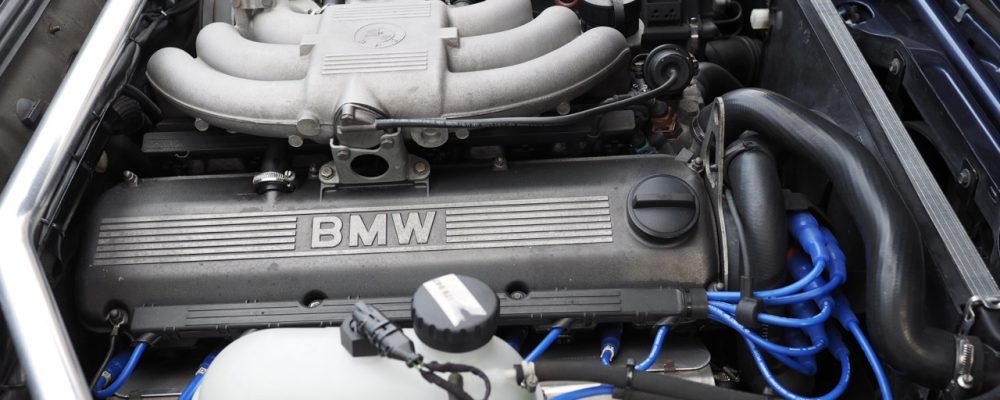 "With the owner of a classic car collector. "the sixth family-sized camper...
The owner is a classic car collector, but he is also a big camper enthusiast…! He has ridden many domestic and imported campers in the past, and enjoys traveling without a destination, using small to family size campers in different ways.
This Fiat Ducato-based motorhome made by the prestigious German company, Dethleff, is one of the largest in the owner's collection…! The well-established FWD Fiat Ducato 3L MultiJet 180 diesel engine produces a generous 180PS and plenty of torque, and the German-made cabin is full of interior sense. The rear bed can sleep two people on its side, and the queen-sized electric pull-down bed, which is usually stored in the living room and can be lowered electrically, can sleep four people plus an extra person…!
In addition to the size of this vehicle, which can comfortably accommodate up to 6 people with small children, it also has great driving performance, including tough power performance, and I drove it around for a while, and I was impressed that it was so easy to maneuver that I didn't even notice its size, and I didn't feel like I was carrying a big motorhome at all.
The equipment in the cabin, which has been carefully used in a very good condition, was confirmed to be functional during the interview.
For more details, please check out the function explanation video.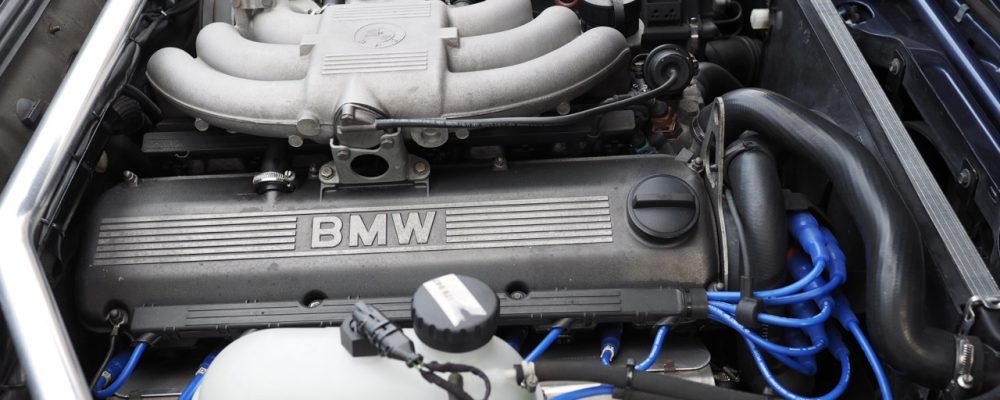 Click here to watch the video with explanations...! Please take a look."
The first thing that strikes you when you enter the cabin is the extremely high quality and good taste interior that Japanese cars can never imitate….
The light wood birch color is the basic color, and the accent colors range from silver to three levels of dark gray. The non-combustible fabric used for the seats has a really rich texture, creating a sophisticated European mood. The interior is lit with LED downlights, just like in a high class modern hotel, creating an even better atmosphere in the high quality space….
Of course, you can walk through to the driver's seat and the navigation seat…! It seems to be very easy to use!
Galley
The stove with heat-resistant glass and stainless steel sink, installed in a European standard with high design quality, are in very good condition with few signs of use.
Cabinet
The cabinet with stoppered glass doors is a wonderful and luxurious addition. Of course, the hand-made installation is very impressive.
Various meters
Various check-in indicators such as circular voltmeters, ammeters, and water meters are also eye-catching with their sophisticated design.
Solar panels and interior controller
Two large panels are installed on the roof to provide ample power generation.
TV with terrestrial digital tuner
There is a TV with a 22-inch monitor for general household use, but it is currently not working because there is no corresponding antenna.
Refrigerator
The refrigerator is at a good height, so you don't have to crouch down.
Various indoor storage, closet and storage
Various interior storage units, closets and storage units are well set up and have nice European standard latches.
Table and sofa seat
Table and sofa seats are the main accents of the interior, and the aforementioned colors and textures are very nice.
Electric pull-down bed
A queen-sized bed that can sleep two adults comfortably and comes down electrically is a unique feature of this car.
Bunk bed
The bed, which is clean and has no signs of use, is a bunk bed that is wide enough and long enough to cover the entire width of the car. When the lower bed is lifted up, it can be used as a vast storage space for bikes and bicycles that can be accessed from the outside.
2-way water closet
By moving the middle inner partition, the toilet can be transformed into a shower room….
It's a great gimmick that makes very good use of space…! Please check out the video.
Battery
Of course, there are two batteries, a main one and a sub one.
External power supply
It comes with an external power supply, which can be used effectively at a camp site.
Gas type FF heater, boiler, roof air conditioner and inverter are included.
Hot water is available for the sink and shower as well as for the external shower.
Awning
The awning opens smoothly and can be stored without shifting, and is in good condition with few stains.
Tires
Michelin camper tires have just been installed.
It is in new condition. It also comes with studless tires.
The engine room is very beautiful and smooth. The engine compartment is also very beautiful, and we have experienced a very smooth ride, and the auto cruise control is also functioning well for long distance travel. It also comes with all the manuals that are required for camping cars.
Because of its large size, this camper is often placed outside, but it is in very good condition with no rust on the exterior, and the rubber parts such as weather strips are still in good condition….
Please check out the 50 detailed photos and the video.
Here is a video showing the overall image of this camper.
The owner said, "It's a very easy camper to drive, you should try it…! The owner said, "It's a very easy campervan to drive, you should try it…" and I drove this 2012 Fiat Ducato Dethlefs Globe 4 Motorhome for a while.
The overall length is 6770mm, the overall width is 2350mm, and the weight is 3 tons, but I was extremely impressed with the natural feeling of operation that I didn't feel its size at all.
And with the benefit of a well-defined body, it is easy and comfortable to drive…! I thought this would be a good choice for first-time motorhome drivers….
If you've ever driven a camping car, you'll know that it lacks the agility and swaying characteristics of a house on your back. The next thing you know, you'll find yourself in a cozy home…. I found myself in a cozy home… It was such a wonderful vehicle that I forgot it was a motorhome….
With seating for six, a large pull-down bed and two beds, the Fiat Ducato-based Deslef motorhome is a luxurious and comfortable home for the whole family.
This is the perfect luxury motorhome for a family to enjoy together or for two people to enjoy the generous size.
Please come to Gunma Prefecture to see your dream come true.
▲This very nice "2013 Fiat Deslef Globe 4 Motorhome" is currently located in Gunma Prefecture.
As this is a private sale, no consumption tax or other fees will be charged.
Please note that you will need to pay the monthly car tax and recycling deposit for this vehicle.
For inquiries…
The vehicles on this page were posted on "Estate Sale®︎ Supremacy", a cross-border e-commerce site for cars.
What is a "Supremacy" estate sale?
Estate Sale®︎Supremacy is the Japanese version of the North American cultural estate sale, which introduces cars with the owner's thoughts and feelings through interview-based manuscript preparation, and organizes things and minds.
This is completely different from buying a car at a bargain price and leaving nothing behind in terms of culture or passing it on to the next generation. We will guide and mediate you through the process of honestly expressing the owner's feelings and leaving the memories firmly in your mind while passing it on to the next generation without fail.
The content of this article was written based on interviews with owners, materials received, and contact experiences during a four-hour interview that began at 10:00 a.m. on October 13, 2021.
Please note that due to the very limited time available, this may not be a 100% accurate description of the condition.
Please be aware that the condition may not be 100% accurate. Please note that comments on the condition of the vehicle are based on the weather and conditions at the time of the interview and the author's subjective opinion.
Please contact us from the bottom of this page if you have any questions about the vehicles listed on this site or if you would like to make an appointment to see them in person.
If you have any questions about the vehicle listed on this site, please contact us from the bottom of this page. Please note that this service is only available for customers who are considering purchasing the vehicle.
Thank you very much for your interest.